The auto industry is ever-changing, requiring frequent pivots from dealership leaders, including sales managers and fixed operations directors. The last few years have seen unprecedented challenges that have reshaped the industry and will continue to do so for the foreseeable future. What are the 2023 automotive market trends looking like for fixed operations?
Fixed operations departments are a vital part of all dealerships and play an overall role in dealership success. Many dealers strive to achieve 100% fixed absorption, but what are the projections for the new year? How will fixed ops professionals shift to meet the needs of their customers, employees, and dealerships?
The Slow Swing of the Supply Chain Pendulum
2022 challenged the global automotive manufacturing industry, including major brands like Toyota Motors and General Motors. Supply chain issues caused a significant slowdown in vehicle production, making it difficult to produce enough inventory to meet consumer demand. As the disruptions slow down, CNBC reports that dealers should see an increase in the number of cars on the lots.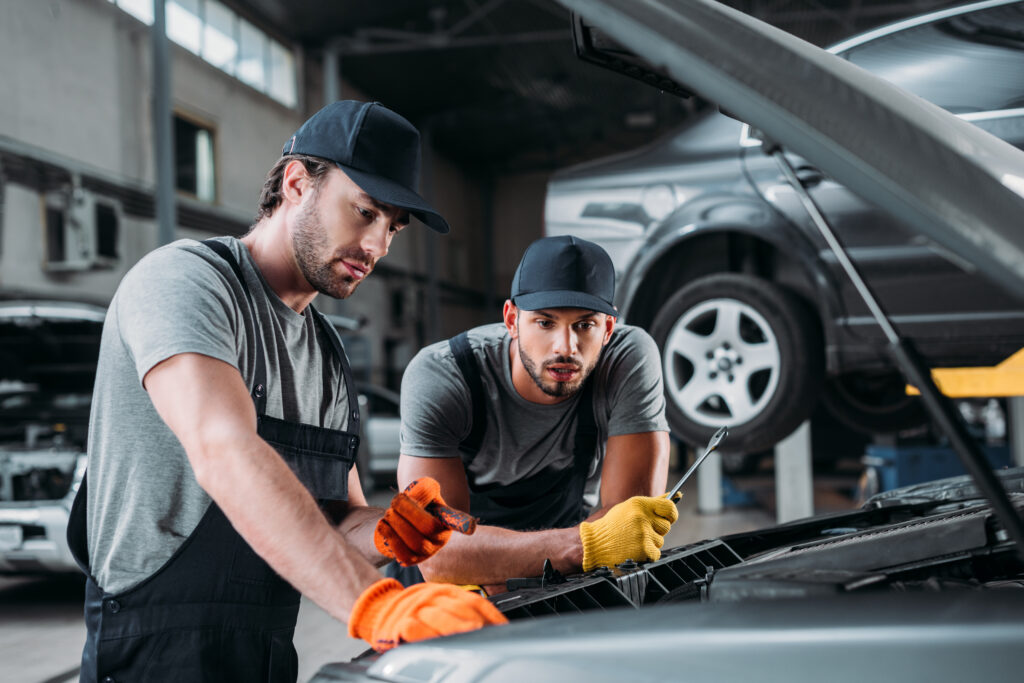 The Fixed Ops Impact
While dealerships' sales departments saw a drag in car sales, most service departments experienced a hike in repair orders. More people decided to keep their current vehicles and spent more money on maintenance and repairs. But service and parts departments still experienced unique challenges over the last couple of years, some of which may not wane anytime soon.
Labor Challenges
While service departments all over the United States are struggling to build and retain a complete team, many dealership leaders say this was a pre-pandemic challenge that only got worse with "stay-at-home" orders and other pandemic measures. Now, dealerships are scrambling to fill positions, including porters, business development roles, and customer service representatives. But the employees that seem the most challenging to find and keep are the heart of every service department: the technicians.
Fixed Ops Supply Chain Hurdles
Supply chain issues aren't just stemming from computer chips. Parts managers and directors are consistently scrambling to obtain the parts needed for repairs, maintenance, and recalls. The waiting game trickles down to the service department, preventing jobs from being completed on time. While the supply chain hurdles were significant in 2022, TVI MarketPro's Ken Pletcher says industry leaders were not strangers to this type of struggle.
Throughout Pletcher's fixed ops career, he had to be innovative to find the necessary parts for repairs. He went as far as checking out-of-state dealerships' inventories at the chance they might have something the manufacturer didn't have. Pletcher also resorted to using aftermarket parts, "even rebuilding or resealing a specific part," rather than replacing it.
Experts say that while the supply chain looks to be improving for 2023, many factors may keep new car purchases and car repairs on the back burner. The increase in remote work has people relying less on their vehicles to get to and from work, and gas prices compound the issue, with drivers putting far fewer miles on their cars. Higher interest rates means consumers get less for their dollar which increases sensitivity to spending.
The EV Effect
As some states push to phase out gasoline-powered motor vehicles, electric and hybrid electric vehicles are becoming more of a factor for fixed operations. Some industry leaders predict EVs will hurt dealership service departments, but David Boyle, a fixed operations expert, says that though EVs will change the business, the change isn't all negative.
In a 2022 CBT News article, Boyle points out that "electric-powered vehicles will still need rubber tires, brakes, wiper blades, and other wear items." So, just as dealerships pivoted in 2020 with the pandemic, they will be able to do the same with the EV shift.
Marketing Solutions
Service drive systems aren't the only area where fixed operations departments need to pivot in the coming years. As the car repair business changes, the marketing strategies must evolve accordingly. Consistent engagement with customers through traditional and digital mediums is the only way to stay top of mind for customers ready for service.  
Dealerships must also educate customers on their services and why they are the best ones to perform the work. Drivers may not even consider that EV services and repairs are available at dealerships. Including this information in marketing messages will help as the EV shift continues.
Targeted data-driven marketing is the most effective way to get your message to the intended customer. TVI MarketPro ensures all its marketing efforts target customers with specific vehicles and locations. TVI takes it a step further by identifying the last time each driver visited the service drive or if they are new to the dealership. Honing in on the perfect targets prevents the waste of marketing dollars.
Conclusion
The auto industry has continuously evolved since its inception and will continue to do so as unique challenges and changes arise in the coming years. Dealership leaders who wisely pivot to meet these challenges will not only survive but will likely thrive as they meet the needs of their customers.
Get the most out of your 2023 fixed ops marketing with TVI
Sources:
Abraham, Tom. Best Practice for Optimizing Service Absorption and Dealership Profitability
USC Consulting Group. Looking Under the Hood: What's Ahead for the Automotive Industry in 2023
Boyle, David. How electric vehicles might affect the fixed-ops department