Database Management
Targeting the Right Customer at the Right Time with the Right Message
Active Customer
Within one year of last RO
Inactive Customer
Over one year since last RO
Lost Customer
Two or more years since last RO
New Vin Customer
No previous visit
With an ever-changing customer base your database can become out of date and unreliable. This is where the TVI MarketPro3 magic happens. We maintain year round accuracy with daily record scrubs across independent consumer data, DMS data, and National Change of Address databases. This ensures every marketing dime spent with TVI MarketPro3 is directed to accurate email and home addresses.
---
Intelligent Direct Mail
Target your highest potential customers
MarketPro3 keeps direct mail pricing competitively lower than other direct mail services. Our proprietary database system identifies customers at every stage of vehicle ownership and maintenance interval.
The Perfect Pitch
Present your target audience with custom offers specific to their vehicle three times a year.
---
Personalized Campaign
Websites
Always Enticing
We keep consistent offers in front of your target customer.
Dealer Spotlight
Highlight your dealership amenities, so customers see what sets you apart.
Custom Campaigns
We create and connect you with a customized direct mail and corresponding website campaign.
Convenient Connection
Customers have a quick and easy way to reach you and see your location with a glance.
---
Email Campaigns
2x per month efficient and consistent offers
Mobile responsive email campaigns reinforce the core message and bridge multi-platform access for your customers.
Contact potential customers today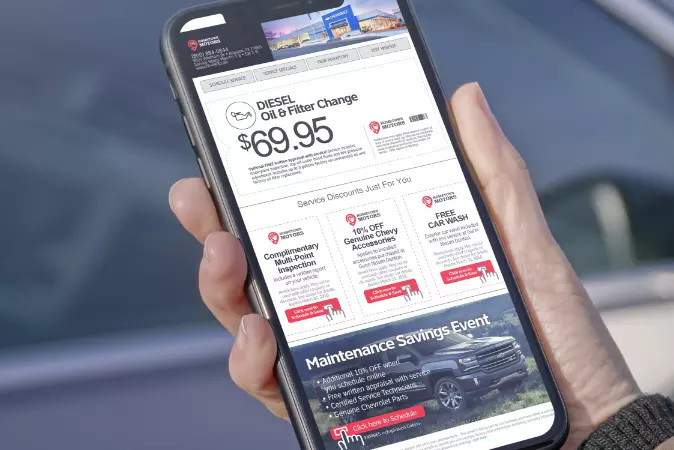 ---
Facebook Marketing
Target the right audience
Just like all our other marketing channels, we are no different with finding the exact right customer to reach on Facebook.
Live chat
Placing an ad is not a "fix it and forget it" task. Close monitoring of these ads is an important part of keeping customers engaged.
Lead generation
We attract new leads using Facebook and work to convert them into your paying customers.
Same message. Different medium.
It's important to reach your customers where they are, and with social media it's even more important to engage. TVI provides real time social interaction with Facebook ads, so we don't leave a potential customer hanging in the social media winds. When a potential customer interacts with your ad, we're there to respond.
Sign up for our Facebook program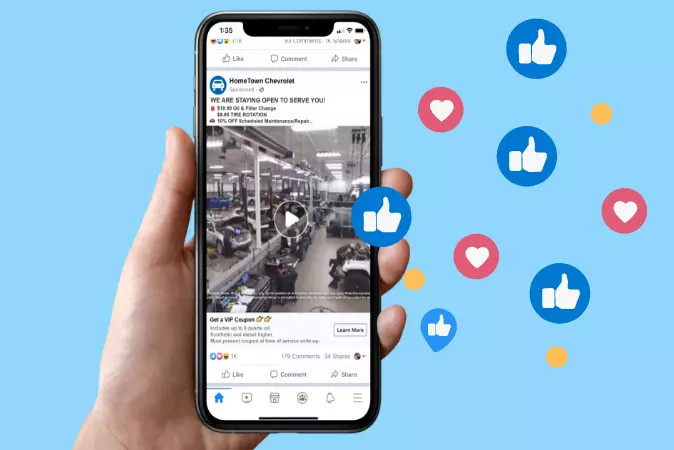 ---
Video Marketing
A customized visual message for your customers
Every customer is unique in how they receive a message. Video covers nearly all styles of communication and can be a great visual to influence customer response.
Join our video marketing program