Covid19 has brought many challenges to the automotive industry. This is particularly true to dealership service departments. Like so many other business leaders, service managers have pivoted to meet these challenges. In doing so, we got a glimpse of some of the future fixed operations best practices.
While we look forward to ditching certain pandemic practices, several of these will change how fixed operations perform going forward. Digital systems will certainly be one of these. And although digital solutions have many benefits, the upcoming challenge will be to find a balance moving forward.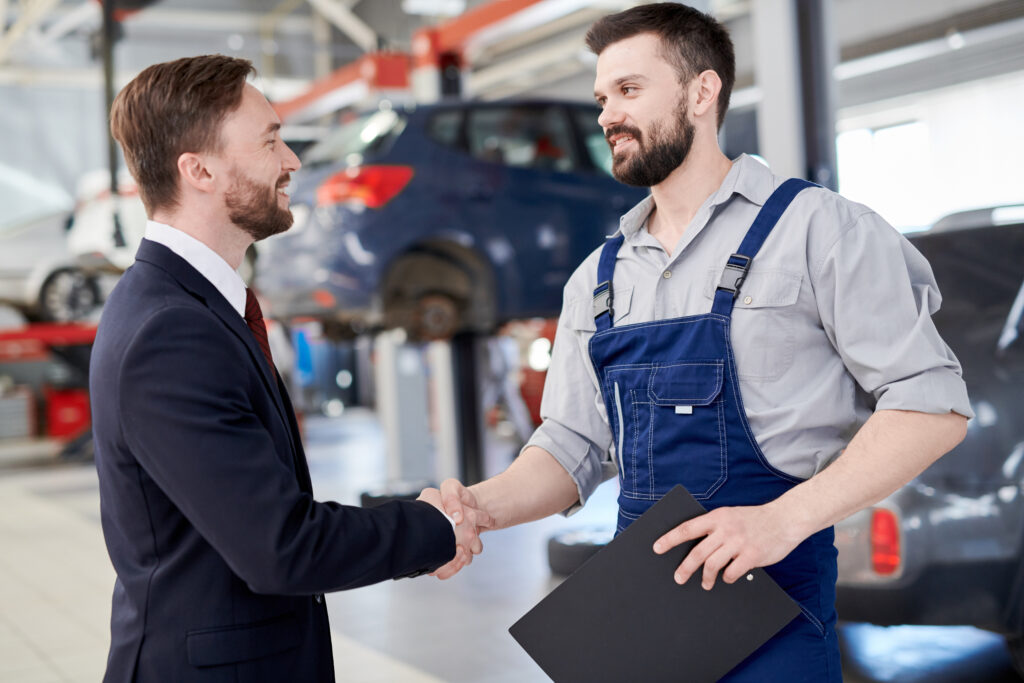 Digital Solutions
Digital marketing and social media were already powerful tools for selling vehicles and increasing traffic in a service bay. These tools made it easier to get special offers and calls to action to the right customer.
Automotive news sources are reporting the increased use of digital tools. These tools are creating a touch-free experience in the service and parts departments.
A New Challenge
While digital solutions often improve the customer experience, it eliminates face to face interaction from the transaction. This makes it more challenging to form customer relationships. Good business leaders know that relationships are key to a successful service department. So how do fixed ops leaders merry these two important parts of their business, digital and personal contact, for fixed operations best practices in 2021?
New Processes
Processes such as online appointment scheduling and check-in/check-out systems have been automated. Vehicle inspections or report card processes have been digitized as well. This makes for more efficient processes and a positive impact on the bottom line. It can even make for a more positive customer experience like so many other automated services.
But if all service departments move to such processes, what will make them stand out from one another? Some of us aren't old enough to remember full-service gas stations, but it's easy to imagine the reason a customer would return to one of these establishments time and time again. They enjoyed the person who greeted them, pumped the gas, and went the extra mile to clean the windshield.
Today, the two big reasons for choosing where we fill up include price and location. Rarely does the person in the store running the cash register determine where we get our gas. Out of sight. Out of mind.
Let's mirror that to our dealership service departments as we shift into greater reliance on our new digital tools.
How does a dealership remain a service customer's first choice if they have no personal connection to us? The bigger question is, why does it have to be one or the other?
Service Managers Feedback
We reached out to some of our dealership partners to see what solutions they've implemented since Covid19.
Dealers all had several physical solutions in common including masks, gloves, and plexiglass when interacting with a customer.
Service departments are disinfecting vehicles before and after service. They're often complimenting this practice with plastic coverings for the interior of the vehicle.
Dealers have also found a way to implement a delivery service where they pick-up and drop-off the vehicle being repaired. It's safe to say, in some ways, we have been very spoiled with new services put forth during the shut down.
The vehicles are not the only thing being cleaned and disinfected. Office cleaning and sanitizing throughout the day has also become a major priority. And dealers are providing systems that accommodate for social distancing in the waiting area.
Digital tools are also making social distancing easier to accomplish. Online appointment scheduling and automated appointment reminders allow dealerships to operate with fewer staff at one time.
Digital repair estimates are protecting both the customers and the service team members from face to face contact. And when checking out, customers are now getting the option to pay online or to use a text-to-pay feature.
Looking to the Future
The service managers say it is likely dealerships will continue all of these practices. Dealers will continue to offer concierge services and digital communications with clients. Some even mentioned increasing the use of video to assist with repair consultations. This will give the customer a visual of the service being performed which will give them confidence in the service provider.
All of our partners surveyed agree that consistent and constant customer communication is key to achieve fixed operations best practices. No matter the digital processes or contactless solutions, nothing will take the place of staying in touch with the customer. This interaction will stand out when the customer is deciding where to go for their next service, and people always have the ability to influence this decision.
Subscribe today to get valuable fixed ops related content to your inbox.