Fixed operations price transparency is a hurdle dealerships must overcome to grow their repair orders. It's important to move past a customer's objections, and one of those objections will almost always be price.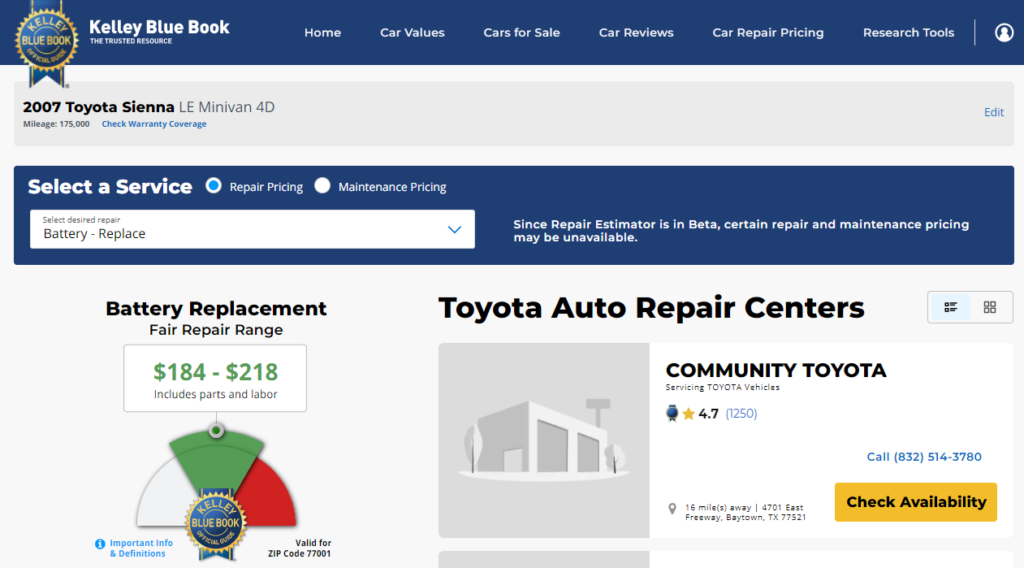 Consumers turn to Kelley Blue Book (KBB) for an assessment when purchasing or selling a vehicle. The KBB website draws about 20 million visitors per month. These visitors are all looking for the value of a vehicle.
But, what about those customers that are not in the market to buy or sell a car? They own a car, and they want an easy way to price services for maintenance and repairs.
KBB Upgrade
KBB now has a new feature for car owners that helps increase consumer awareness of the cost of service and repairs. Car owners will now have a whole new direction when scheduling service visits with dealership service departments. It's called Kelley Blue Book Car Repair Pricing, and it is making great strides in creating fixed operations price transparency.
This easy to use feature readily answers four basic questions:
What do I need?
When do I need to do it?
Who's qualified to do it?
How much, within a range, should I expect to pay?
As if that wasn't easy enough, the user can also easily schedule a service appointment with one of the featured auto repair centers.
National Automobile Dealers Association (NADA) presented this new feature in 2020 in Las Vegas. It highlighted that dealers have an awareness problem in their service marketing. There is also a trust problem in fixed operations, and 4 out of 5 customers attribute these problems to pricing when servicing their vehicle.
They feel dealership service centers are more expensive, but this isn't necessarily true. This is where the KBB Car Repair Pricing feature is helping to bridge the trust and transparency gap.
Here's how it works:
Visit KBB's Service & Repair Pricing Guide. Recall, Maintenance & Repair Price Estimator. A consumer will enter all the details of their vehicle in the drop-down menus at the top of the page. Details include the year, make, model, style, and mileage. They should enter the correct zip code to receive pricing for their specific market.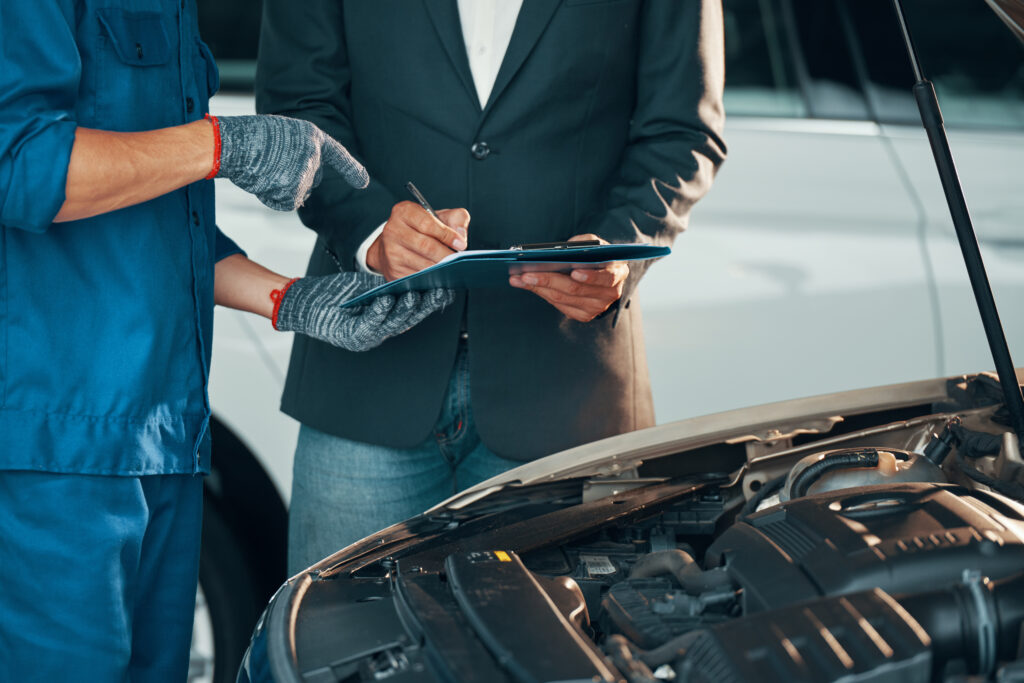 Once they input the vehicle information, they select the needed repair from a drop-down menu with dozens of repairs to choose from.
Then the price generating machine instantly spits out a price range based off 200 million dealer repair orders. KBB accumulated and analyzed this data from real sales around the country to be able to calculate an accurate price range for a specific market. This empowers the consumer with both the knowledge and confidence needed to make informed decisions for their vehicle.
It also encourages dealership repairs by informing the customer of the specialized training the dealer mechanics receive. KBB reviews the dealer's loaner car policy as well as its collision repairs expertise. The car repair pricing tool emphasizes the high quality that dealership service departments provide.
Building Trust and Price Transparency
KBB's new feature has helped bypass many consumer objections to using a dealership. However, the dealerships still need to make greater strides regarding Fixed Ops. They must build trust by ensuring positive customer experiences throughout the repair process.
While KBBs car repair pricing feature helps with price transparency, the dealers need to do their part. Dealerships must ensure their prices are competitive in the market and include as many repair prices as possible on the website.
This allows the customer to know what to expect before getting a quote. Service advisors should know the published prices on the website so they can stay true to these prices. There also needs to be an efficient system in place to update the website when price changes occur.
According to autoalert.com, "transparency is at the core of great relationships between businesses and consumers." While they are referencing car sales here, the same is true for the service department.
Infomedia.com supports this claim and expands on it with the presentation of the Multi-Point Inspection (MPI). Many dealerships are moving from paper to digital customer presentations to add transparency to the vehicle inspection process. In doing so, they can add pictures and/or videos which has had a significant impact on service sales.
Fixed Operations Price Transparency online
Today, consumers prefer the visual aspect of online shopping. They jump online at a moment's notice to see a product. They can price compare and even do further research on a product or service.
This is the modern-day consumer. And the automotive service industry should no longer ask customers to pay for something they've never laid eyes on. An educated customer is more confident in going forward with a costly repair.
If a dealership can overcome fixed operations price transparency, it will gain customer trust.  More customers will frequent the dealership for service. This makes them more likely to purchase their next vehicle from this same dealer. This hurdle is huge to creating a top-of-the-line service department.
For more resources, visit TVI MarketPro3