Customer acquisition is imperative to all businesses, and so is customer retention. The automotive industry is no exception, so service leaders must know the best practices to implement throughout their department.
Fixed operations best practices start with your first interaction with a customer. Many times this interaction occurs over the phone. However, many service departments are lacking customer service when it comes to their phones.
The phone call experience for the sales department tends to be terrific. The customer service representative connects the customer immediately to a sales agent. And from the start, the agent works the sales magic.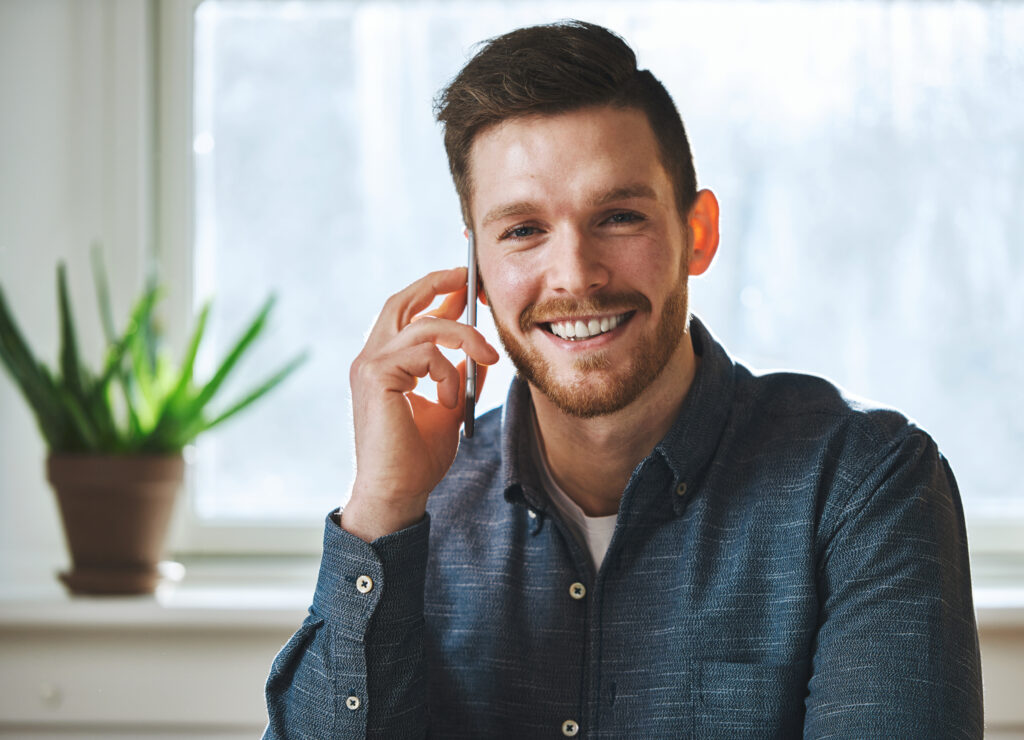 People in sales make their living this way. They work hard to find what the customer needs as quickly and efficiently as possible because their livelihood depends on it. They also work very hard to get the customer in the building as there is a greater chance of making a sale if a customer can see it, smell it, and drive it.
News Flash…
Service Sells!
Jerry Thibeau is the CEO and founder of Phone Ninjas, Recon Ninjas, and Talk Options. He hosted a 2017 webinar entitled "How to Fix Your Fixed Operations." Here he notes service departments are selling more frequently than the sales departments. The phone service in the service department must reflect this.
Customers are often passed around from the initial call to the service department to the parts department to hold and then cycled through again. They begrudgingly have to restate their problem multiple times. Many calls go by without an effort to answer the question or get the customer in for the needed service or repair. The customer can become frustrated, and it can create a negative experience.
Missing the mark on phones equals dealership losses
Here is an overview of what the dealership misses out on by not making the most of their incoming calls. First of all, they miss a customer pay repair order. One minor repair may not make a huge dent. However, if you look further, it is so much more than one repair.
Service teams miss an opportunity to get a customer in to experience the excellent service they provide. They also miss being able to show the customer what might be an incredible facility.
Anytime you have an RO, there is an opportunity to win a customer over. They will get to experience your service, and you can present special offers for future service.
If the experience is positive, they will likely return for future service. And the chain reaction continues. These customers could turn into loyal customers or even raving fans. They will tell their friends about their experience or write great reviews on their service. This trickle-down effect leads to success in the service drive.
A thriving service department leads to successful vehicle sales, and the customer feelings of honesty and transparency in the service department spill over to the entire dealership. On the contrary, lose a service customer and lose a potential future car sale.
Create a fail proof system
Creating standard phone practices in all departments is key to getting new customers through the door. Yet dealership service departments often overlook this one. Incoming calls are a simple, low-cost form of lead generation. Developing precise phone call systems helps those who answer the phone to be proficient and effective.
Here are five areas dealerships can improve when helping a customer over-the-phone
#1 Script it
Write a script. Post the script. Learn the script. Not everyone on your team has the gift of gab, so having a script to follow when answering the phone is crucial.
We are not talking Shakespeare here. It is just a standard way of answering the phone that your service customers will come to expect and appreciate. And everyone who might answer the phone should be expected to memorize it, recite it, and say it with a smile.
The script does not end with the greeting. You must expand it to train team members on how to acknowledge the problem. Then give specific tracks to follow based on the customer situation.
#2 Solve the problem
A unique problem comes with each phone call. Your job is to go the extra mile to solve that problem, but be sure the customer knows what's going on. A long hold while looking up a part or seeking an answer can be frustrating, especially if the customer is in the dark.
Preface a hold with a response like this:
"I'm happy to help you with (insert problem). Give me just one second while I look up that part."
Now the customer knows you are serving them while they wait. If the hold time gets lengthy, pick up the phone and touch base with the customer. Let them know why it is taking a little longer than expected.
Full communication with a phone customer creates confidence. It shows the customer that they are the primary focus of your attention.
#3 Create the experience
Every phone call answered is an opportunity to paint the customer experience with your service department.
Ask them how their day has been before diving into the solution, a simple way to drop a little nugget of joy. Let them know they are talking to a caring human being and not a robot.
#4 Get the appointment
Follow-through is key to successful phone practices. Your customer may not always need a service when they call. However, your goal should always be to schedule an appointment.
Thibeau emphasized this in his webinar. He performed mystery calls to dealerships and reviewed the strengths and weaknesses of each call. He stressed the importance of getting that appointment.
The obvious way of doing this is to schedule a time to address the problem they called on. Even if they do not require a visit, you should still offer to get their next maintenance service on the books.
Relax! We are not talking about high-pressure sales. Instead, you are offering something they may need and just have not taken the time to schedule. You must capitalize on every incoming call. And if you have handled the call correctly leading up to this point, it will likely feel helpful rather than pushy.
#5 Follow up
If you need to call a customer back, give a specific time, and then call them at that time. Even if you lack the answer, call them to let them know you are still working on it.
Make it a practice to place follow-up calls after repairs. This call enhances what was hopefully a positive experience in your service drive. It shows you care, and it increases the likelihood of a return for future service. This call is also a great time to discuss future needs and offers.
Conclusion
Fixed operations best practices start with a successful phone call process for your fixed ops team. Planning, training, and practicing can help you achieve this goal.
As a service leader, you might even make a few mystery calls yourself to put your service team to the test. Make this a priority for you and your team, and keep your phones and your service department buzzing.
Subscribe today to the TVI MarketPro3 blog for more articles on Fixed Operations best practices.