What staffing issues are you facing?
Staffing shortages are not new to Fixed Operations leaders, but the last few years have posed unique challenges for dealership service departments. We met up with some of our dealer partners to hear the challenges they're facing.
Hear it from the pros:
Michaela Reardon – Fixed Operations Director:
We have experienced staffing issues, thankfully not on the technician side, but on the entry-level side of our valet staff. Our dealer group has had some staffing issues in our call center, which, when that's the first point of contact with the customer, it's critical to get those positions filled. As an organization, we have 70% retention–that would be across the company in all positions. Now, certainly, entry-level positions do tend to change more often than, say, a technician one.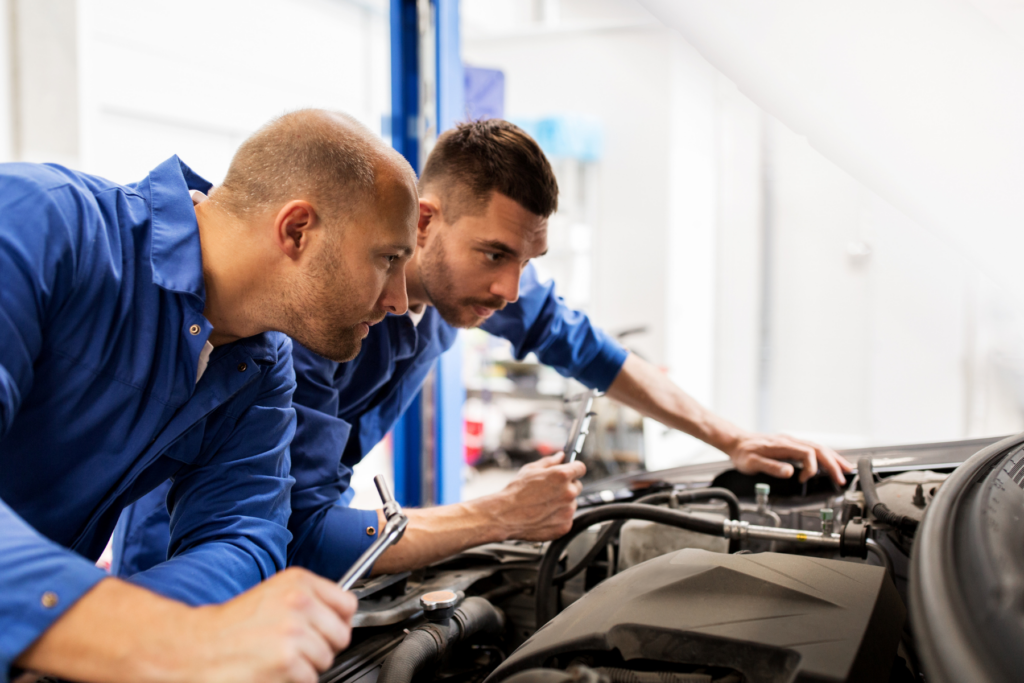 Chad Blair –
Fixed Operations Director:
We definitely have lost some express technicians, mainly just because, you know, they've got a good amount of training here and are being offered technician roles elsewhere, which I understand. But the challenging part is that I'm still looking for more technicians.
Maribel Martinez –
Service Manager:
I definitely have had some staffing issues on my front line, more so than in my shop. I've had a much harder time trying to find a person for my business development center, and I've had a tough time trying to get service advisors. We hopefully will be looking for just one more to make our team complete.
But, I would much rather have a full staff than be trying to run around with two or three service writers is horribly difficult. We did it for a short minute because unfortunately, some people were sick, COVID and all that, but it was probably one of the hardest couple weeks we've ever had around here.
Tom Miller – Parts & Service Director:
So we are experiencing shortages and pretty much every position is fixed operations technicians, cashiers, porters, service advisors, parts countermen, you name it. We need more of it. It's twofold. I think our growth is causing part of that, and the other issue is just the environment we're living in right now.
Chris Seaver – Parts & Service Director:
Technician. That's primarily where we're deficient. I mean, service writers, we don't have any problem with that. That's, rarely do we have any turnover there. The last bit of turnover we had was one of my guys [getting] promoted within the group. I don't see …a lot of young people getting in the field right now, less than they used to be.
So, when they get in the field, they want to be paid right out of the gate what the veterans are making, and they don't know anything. Everybody seems to want to run off to college and not get into these fields anymore for some reason. And I think that's electrical, HVAC, plumbing, mechanics. So, we're fortunate that we have 16 techs back there, but we can always use more.
Matthew Stradone – Parts & Service Director:
That really has affected everything from valets, porters, to technicians, to advisors, to any support staff role really. Our parts personnel, it's across the board. The technician shortage has been happening for years. We've been pretty fortunate compared to others in the technician area. Finding new technicians is always very difficult and has been for a long time.
But the technology and automotive vehicles today, you know, we need people, we need new people. We need people that want to learn, that understand electrical, all of those things, that gap between technicians where we have our older technicians that are the most experienced guys out there that have worked on cars for the last 35 years. They're getting close to retirement age or at retirement age. And then you have a gap where you don't have a lot of people that were interested in that role.
Rusty Gold – Service Manager:
Staffing is always an issue. Technicians are hard to come by, and good ones, that's the problem. I try not to hire poison, so I try to hire good people. And typically, good people are good where they're at, so they're not really looking. So, you got to kinda keep on networking.
Andrew Nevling – Fixed Operations Manager:
During the height of COVID, we had a lot of people that were afraid to come to work, and, you know, we had less people traveling. So obviously, our workload dipped here a little bit. But now we're seeing everybody's getting back into the swing of things. You're getting over two years in, and we're definitely getting the staffing back to where it was a couple of years ago.
Chris Shillinger – Service Director:
The lube techs are my biggest challenge at the moment. I got a great set of techs, you know, I've got great advisors, but the lube techs, at the moment, are an issue, you know, there isn't a whole lot of them out there.
Wendy Capri – General Manager:
Every area. Mostly in mechanical and body.
Ralph Wilson – Dealer President:
We cannot find trained technicians. Salespeople are still hard to come by and hard to retain. Our service porters, lot porters, telephone receptionists, very hard to find.
Don Shaffer – Fixed Operations Director:
Technicians, mostly. You don't see a lot of–right now–you don't see a lot of more experienced technicians kind of job hopping, at least not in our field, and definitely trying to get the younger staff in. You don't see as many enrollments down at a lot of the technical schools and stuff. So it's harder to get those individuals.
Bryan Anders – Service Director:
Hoping to hire more technicians, and technicians aren't out there. So, what we end up running into is the fact that we're looking for technicians, and what comes in is not quality; it's just people. The flip side of that coin is everybody's looking for technicians, so the grass is always greener where you're at. So, they go exploring, and next thing you know, they're sitting in your office, and that strategy has changed. In 2019, you would have told that person, "Go try it." In 2022, you can't afford to lose that person. So now you're squirming at the bit because that technician turns 60 hours a week consistently, and you don't want to see him leave. And the replacement is not out there.
Don't worry! There's more.
See Part 2 of this Grow Your RO series on labor shortages, where our fixed ops pros discuss some practical solutions and how they attract valuable team members.