Words like Covid, pandemic, or chip shortage tend to cause a visceral reaction for many. However, they continue to be necessary discussion topics for fixed operations professionals. The past few years have had a lasting impact on service drives across the United States.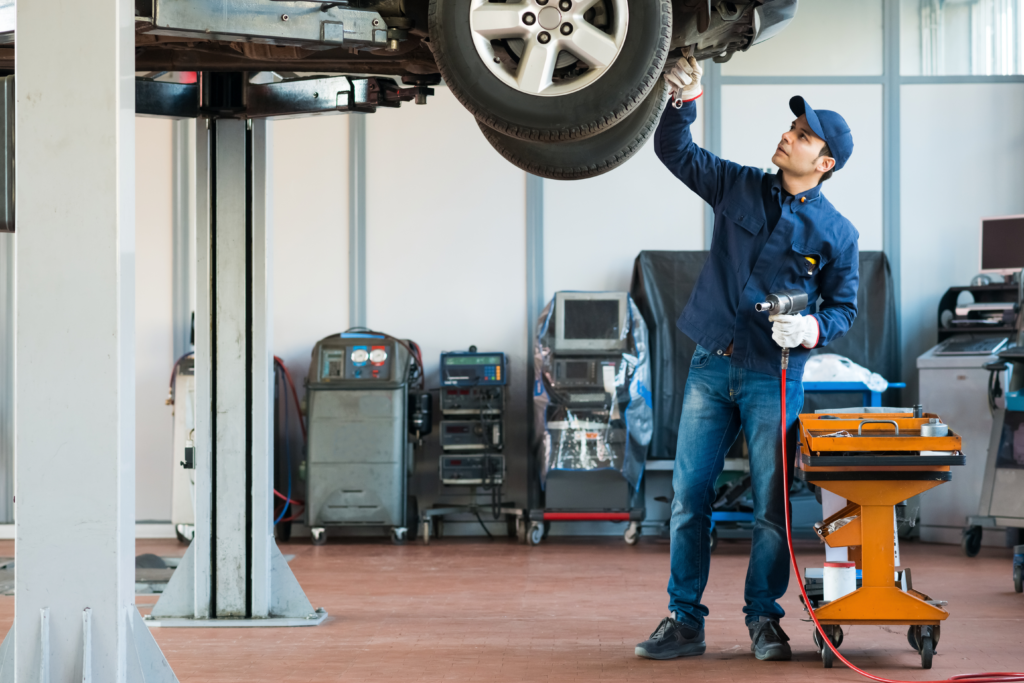 Auto sales fell off a cliff in the early months of the pandemic and were slow to recover. Overall vehicle sales still dangle below pre-pandemic levels. This slow-moving trend continues to significantly impact fixed operations, particularly regarding Repair Order counts.
High Prices and Rising Interest Rates
High prices are among the most influential factors contributing to decreased car sales. Car prices have been rising for years, and the pandemic has only worsened the problem. The chip shortage caused supply chain disruptions, leading to lower inventory levels on dealer lots and higher vehicle prices. As a result, many consumers cannot afford a new car or truck.
Another factor contributing to decreased car sales is rising interest rates. The Federal Reserve has gradually increased interest rates in recent years, which is expected to continue. Higher interest rates make it more expensive for consumers to finance a new car, which can deter them from purchasing.
Impacts on Fixed Operations Leaders
These factors have combined to create a challenging environment for the auto industry, particularly fixed operations leaders. With fewer cars sold, fewer opportunities exist to bring those cars into the service department for repairs and maintenance. The slowdown leads to lower RO counts and reduced revenue for the dealership.
A recent J.P. Morgan article projects a decline in the average transaction price of a new vehicle "by around 2.5% to 5% year-over-year in 2023." While this remains higher than pre-pandemic levels, it should encourage a slow but steady increase in car sales. But this increase will still take time to positively impact the number of repair orders coming through dealership service departments.
Strategies for Boosting RO Counts
So, what's a service manager or fixed ops leader to do when organic business isn't flowing in? So many dealerships have led with innovation over the past few years out of the pure need to survive. The same out-of-the-box thinking will be vital to continue fixed ops growth during these slower-than-average times.
Customer Retention in the Age of Decreased Car Sales
One potential solution to this problem is to focus on increasing customer retention. Providing exceptional service and building solid relationships will encourage customers to return to the dealership for future repairs and maintenance. Doing so can help to offset the impact of decreased car sales.
Strong customer relationships start when dealerships focus on providing personalized service that meets each customer's unique needs. Service departments should offer flexible scheduling options and transparent pricing to entice customers to return. Convenient amenities, such as shuttle service or loaner cars, should also be considered.
Dealerships should also leverage technology to improve the customer experience. Online appointment scheduling, text message updates, and mobile payments make it easier and more convenient to do business.
Tighten Up Loose Ends
Dealership leaders can also explore ways to reduce costs and increase efficiency within the service department. This might include investing in new technology and tools, streamlining processes, and optimizing staffing levels. Dealerships can maximize their revenue by running an efficient operation to help maintain profitability in a complex environment.
Diversifying Service Offerings to Boost Revenue
Another potential solution is to diversify the services offered by the service department. For example, some dealerships now offer aftermarket accessories and upgrades, such as performance parts, custom wheels, and interior upgrades. By expanding the range of services provided, dealerships can attract more customers and generate additional revenue.
Meaningful Marketing Strategies
The question is, how does the lack of sales affect the service department? The answer is straightforward: the car buying experience is the customer gateway to the dealership service department.
Without seeking and purchasing a new car, customers wouldn't know that some dealership car repair and maintenance options exist. The exposure, messaging, and offers they get when they purchase a vehicle all have them returning for service.
The follow-up question is, why not reach new customers using the aforementioned strategies? A service department must reach out and find the right customer. Dealers should focus on attracting new customers. Relying solely on the sales team to bring them to the service drive is not enough.
Finding this customer may sound challenging, but using the right marketing strategies makes this process efficient and effective. It's all about knowing who lives near a dealership and drives the same make of vehicle but has never been in for service. Once dealerships find these customers, the right message must land in their mailboxes, inboxes, and social feeds. Ideally, the message reaches them right before they need their upcoming oil change or other services.

A fixed operations marketing company like TVI MarketPro3 knows how to find and attract these exact customers. Reach out to learn how to Grow Your RO despite reduced vehicle sales.