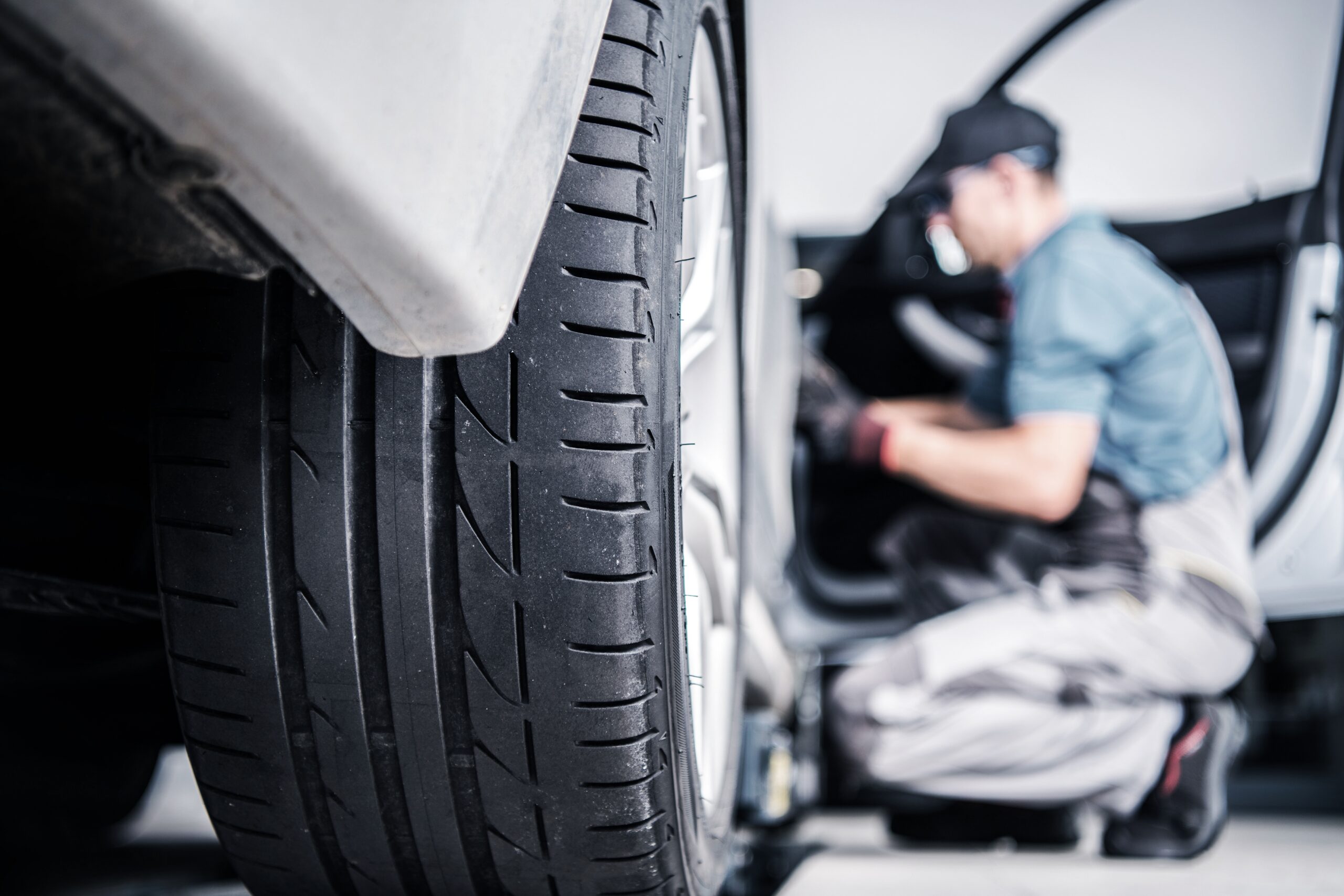 When brainstorming automotive service marketing ideas, there is an array of options from which to choose. Dealerships may select from multiple platforms and multiple strategies. All businesses navigate this marketing mountain, and auto repair shops are no exception.
In a car dealership, car sales are visual superstars. So they generally get the majority of the marketing focus. But with auto parts and service being a sustaining force for the dealership, it should take a more prominent position in a dealership's marketing masterplan.
The first step in creating the marketing plan is to determine which methods and platforms to use. The goal is to get the company brand and message in front of potential customers, and many marketing strategies achieve this.
Traditional Marketing Methods for Automotive Service Marketing
We live in a digital world. But that doesn't mean the proven marketing approaches of the past no longer have a place at the table. Calling, print marketing, and paid media advertising are still effective marketing methods.
Phone calls
Reach out and call a customer. Phone calls to current and potential customers don't need to be forced or uncomfortable. The goal is not to push a sale.
It should simply be a friendly reminder and to share any great offers for the service department. Phone conversations should include pleasantries and the latest specials. This kind of outreach has a personal touch that will remind a customer that you're there and ready to serve them.
Print
There are multiple options when it comes to print marketing. You can advertise in newspapers and magazines. The cost of these ads usually depends on the location and circulation size of the publication. The size and color option of the ad itself also has an impact on cost. Black and white ads are less expensive than full-color ads.
These ads should be local and relevant to your market. The services offered in colder regions may not apply to the warmer, southern parts of the country. Therefore, placing an ad for a Winter Prep Service Package in a national publication may not apply to a large portion of the publication recipients.
For a more individual reach, send letters or direct mail coupon offers through the mail. Even if these offers end up in the wastebasket, there's a great chance someone will set momentary eyes on it. At the very least, this increases overall brand awareness. But existing customers, as well as potential customers, might need the services offered.
Paid Media Advertising
We see and hear car sales advertisements just about every time we turn on the television or radio. A dealership could use these ads to showcase a dealership's service department but are more often used to promote the sales department.
Radio and TV spots can cast a bit of a wide net compared to direct mail marketing. Television and radio stations cover a vast area, so much of the audience to hear or see a dealership's ad lives too far to drive for the dealer's services.
Point-of-Purchase Marketing (POP)
Checking out at a grocery store is always a great example of point-of-purchase (POP) marketing. Brilliant marketers have positioned some enticing products right at the eye level of your five-year-old. They are hoping your child will whine and beg for the fun and colorfully packaged products.
Service managers can use a similar approach (minus the whining 5-year-old). Car sales customers are there, on the lot, with their current vehicle and possibly a new vehicle on their mind. Reach these shoppers with a coupon for a discounted oil change or some other offer that will get them to your service drive.
Digital Marketing for Automotive Service Marketing
There are plenty of digital marketing tools to choose from as well. Internet marketing combines web and emails to advertise. These are all powerful tools to drive sales to the service department. Having an online presence can be an effective method of lead generation.
The goal here is to capture contact information whenever possible, allowing future marketing outreach for emails and other digital marketing efforts. Use web and email in conjunction with the above traditional advertising formats.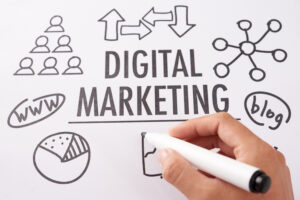 Email
Once a customer has given you their email, you now have the easy ability to stay top of mind. You can achieve this by sending monthly email newsletters and periodically sending service offers.
But remember that not every email needs to be a marketing email. Send some emails with the goal of furthering customer relations and showing customer appreciation.
Social Media
Whether it's Facebook, Instagram, or Twitter, social media marketing is a cost-effective way to extend your brand's reach. Paid social media ads get your services in front of a very targeted audience, and engagement with your followers goes a long way to building a positive social presence.
Website Interaction
Website developers can integrate chat features into a company's website. These allow service teams to reach out to a customer in real-time while they scroll through the website. However, a team member should consistently monitor this feature should you choose to implement it.
Google Presence
There are many ways to increase a website's search engine optimization (SEO). SEO ensures that browsers like google allow potential customers to find your website. A website should include SEO-rich content. Google reviews and google maps also help websites hit the top search results.
Word of mouth is a huge influencer when people are deciding which company to use for a service. Businesses heavily rely on Google reviews to increase SEO.
Local SEO is also important as people use the search phrase "mechanic near me" when looking for automotive service. Remind them your dealership provides this service by ensuring you appear on this search engine results page and google maps.
Automotive Service Marketing Plan
You can choose from dozens of automotive service marketing methods to promote your dealership. An auto service department must take these methods into account when creating the service marketing master plan. Use a spreadsheet or another type of marketing checklist to schedule and plan your marketing.
Your plan should answer the following questions:
WHICH methods you'll use
WHEN you'll use them
HOW you'll use them
HOW OFTEN you'll use them
Schedule all forms of marketing well in advance to provide consistent content to your audience for better brand awareness.
For more resources visit TVI MarketPro3