The supply shortage has a direct and indirect effect on fixed operations. From vehicle inventory to supply chain issues, fixed ops directors are seeing challenges in the service departments like never before. Ken Pletcher, TVI MarketPro3 Agent and long-time fixed ops professional, explains his observations and experiences with the current and past supply shortages.
QUESTION: What are some of the supply shortage issues over 2021-2022?
ANSWER:
There were quite a few different ones that were along the time. There were wire harnesses that weren't available for vehicles, and different plastic pieces, glass, windshields were really a challenge. But probably the biggest one that affected us was the microchips, and again that's for new car sales, but it's going to be affecting the service departments as well.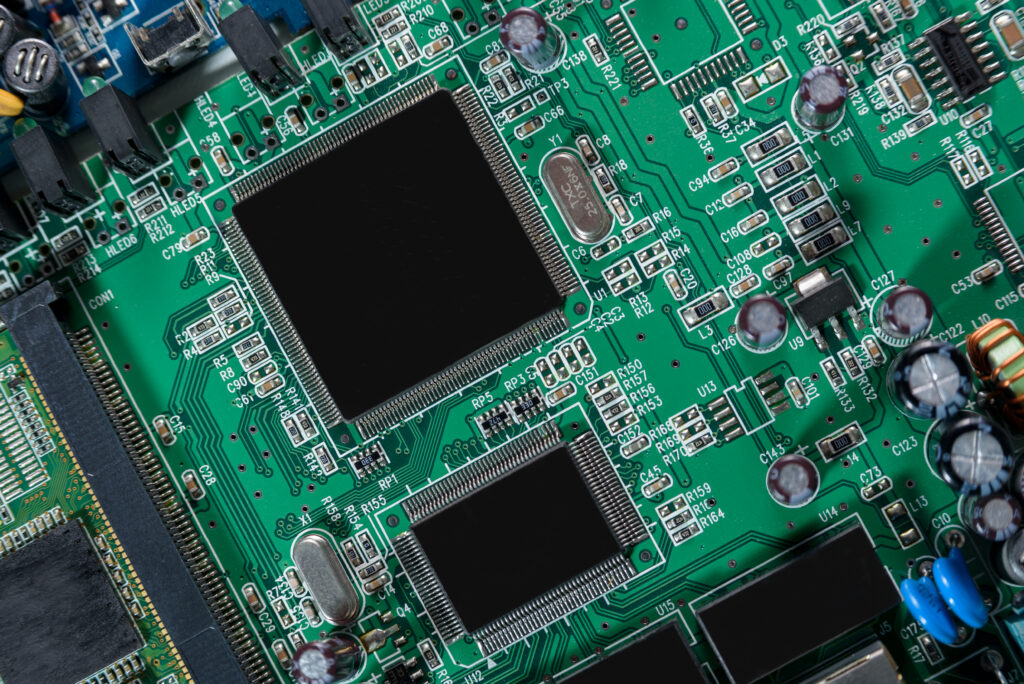 QUESTION: How is the current state of the economy affecting these issues?
ANSWER:
It's definitely driving up the prices for the new and used cars due to low inventory. It's caused a delay in replacement parts and service departments, so it's caused a lot of challenges just trying to do day-to-day business in a dealership.
QUESTION: List some occurrences in 2021-2022 and their cause/effect relationship to supply shortage issues.
ANSWER:
Delays in having repair work done… parts can be an issue. Manufacturers are running out of specific parts. You might have to go to an after-market vendor or even wrecking yards to find a part to get a repair performed.
QUESTION: Did you ever face similar issues in your time as an automotive leader?
ANSWER:
Yes, I certainly did. I had to be inventive to find parts, and we went as far as checking inventories in other dealerships out of state to see if they might have something, some one-off part that the manufacturer didn't have. And then [we] worked with that dealership to get it shipped out. As I mentioned possibly aftermarket parts, possibly even rebuilding or resealing a specific part.
It could be a power steering pump whose seal is bad. Normally you would replace the whole pump. It may not be available, so the seal might be available. And as I mentioned too, possibly going to wrecking yards for like a control arm or something like that that needs to be replaced as well.
Those issues have come up in the past, but not as strong as they have in the 2021-2020 time frame.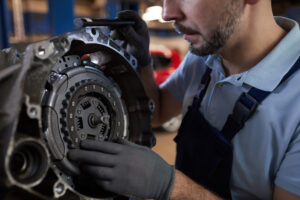 QUESTION: What are some suggestions you would give to a fixed ops leader that is trying to overcome these issues?
ANSWER:
Think outside the box when a part is necessary for repair. If it's not available as new, can it be rebuilt? Aftermarket parts, or check with wrecking yards or with other dealerships in the area. What else can you do?
It might even be something along the lines of letting the guest know, "hey there's no part available right now. It's not a safety concern. We can call you when the part comes in. Have the customer come back in as well.
QUESTION: What effect have these supply shortage issues had on fixed ops?
ANSWER:
In 2021, due to the chip shortage, new vehicle availability was really low, and so, even though most dealerships did pretty well with it, the count was nowhere near what they were supposed to do, and that's been more so the last half od 2021. 2022 January, the sales are down 9.8% compared to January of '21, so you can see the trend is still going down.
What that's going to mean to us is there are going to be fewer cars in our dealerships in the next few years because of sales being down. Right now, it's very important for dealerships to really work on their retention and work on VINs that have not been in their store before because if they can start grabbing those now as things start trickling down, it'll help their business be a stronger model a year or two from now.
For the VINs that have not been there because for someone who is looking for a specific Honda or a specific Chevy that's not at their local dealership, they might actually purchase it from a surrounding dealer that might have that specific color.
At that point, that service department will not know that that vehicle is serviceable in their area because they bought it outside of their PMA, so it's really important to grab those vehicles that have not been in their store because they might have been purchased outside because of availability.
I know because of the pandemic, people are driving less, so their driving habits across the board have really changed in the last two years. That prolongs it, and at that point, you have an opportunity to someone possibly leaving a dealership that might have been loyal just because of the time frame, and it's not forefront in their mind to service at the dealership.
RELATED ARTICLES:
2022 ECONOMY AND THE EFFECT ON FIXED OPS (PART 1) – SUPPLY SHORTAGE ISSUES
2022 ECONOMY AND THE EFFECT ON FIXED OPS (PART 2) – LABOR ISSUES
2022 ECONOMY AND THE EFFECT ON FIXED OPS (PART 3) – INVENTORY ISSUES
2022 ECONOMY AND THE EFFECT ON FIXED OPS (PART 4) – CAR SALES TRICKLE-DOWN EFFECT TO FIXED OPS