Moving on to part two, we'll take a close look at another area that has been greatly impacted in the 2022 economy, the ability (or lack thereof) to find technicians for service departments. TVI MarketPro3's Nick Shaffer has nearly twenty years in fixed ops working in a variety of leadership positions. Here's his take on the labor issues dealerships are currently facing.
QUESTION: How is the current state of the economy affecting labor issues in fixed ops?
ANSWER:
Unemployment benefits offered during COVID enticed entry-level employees to not work. Every hiring manager I spoke to in the last 18 months reported a high no-show rate for job interviews. Their assumption was that candidates were doing whatever they needed to appear to be looking for work to keep their unemployment benefits going.
Those benefits are now gradually getting pulled back, but there isn't an immediate surge of unemployed folks reentering the job market. Perhaps due to the high cost of fuel?
QUESTION: Are dealers putting innovations in place to entice new team members?
ANSWER:
For stores that are having trouble getting their folks back to work, that were previous employees, yes. But, when we're talking about someone who's trying to hire a new candidate, there's no real equivalent to that other than big signing bonuses. And I do have lots of dealers that are offering signing bonuses, and very few of them are reporting that it's providing the motivation that they're looking for.
The dealers that I've spoken to, that are having success hiring new candidates, are really focusing more on the benefits than the signing bonuses or the wages. So, they're focusing on things like PTO offered on day one rather than after ninety days, health benefits offered on day one rather than after ninety days, a three-day workweek rather than a five-day workweek, eight-hour days instead of ten-hour days.
So, my dealers that are really focusing on offering good life-work balance and benefits seem to be having better success hiring people than my dealers that aren't offering that, but instead, are focusing on big signing bonuses and big wages.
QUESTION: What are some of the major labor issues fixed ops leaders have faced over the past two years?
ANSWER: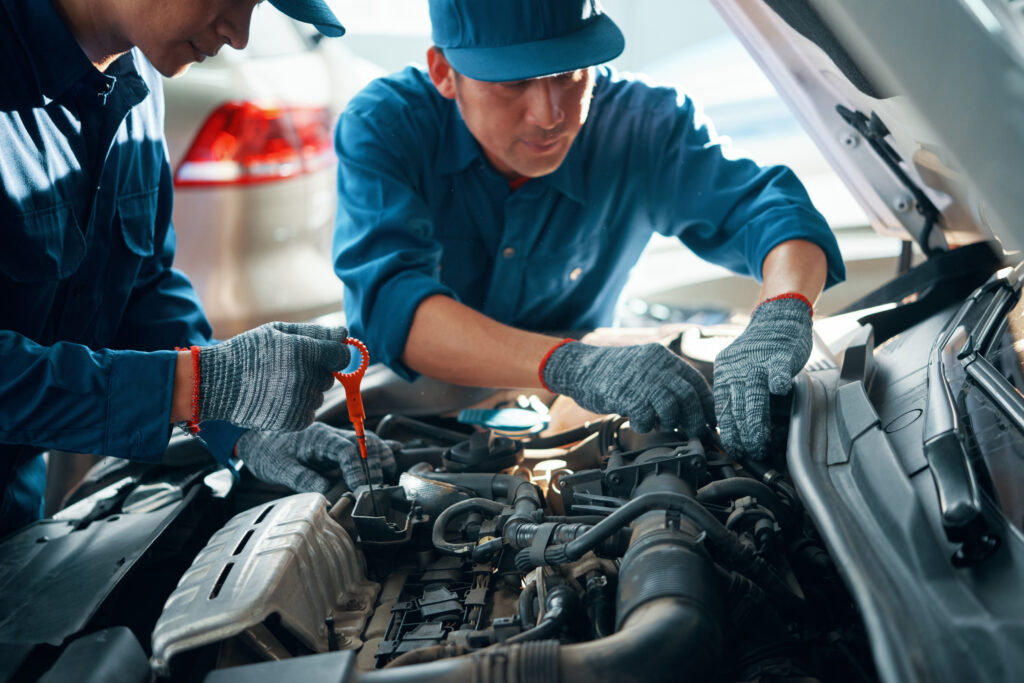 Entry-level employees are scarce. COVID took the national technician shortage from bad to worse. Unemployment benefits have enticed many entry-level technicians to stay home. To keep up with business demands, many dealerships are giving their technicians raises to incentivize them to stay. This becomes a double whammy on the dealership's cost of doing business because the techs that stay are getting raises, and the entry-level tech headcount is depleting.
Many service departments get top-heavy in the shop. To keep the gross profit margins, dealerships are raising their labor rates, and the increased operating cost is passed along to the customer. Every service manager in this situation has ongoing hiring efforts, but I have yet to speak to someone who has figured out a reliable way to hire entry-level techs at will.
Fixed ops leaders are also facing parts supply issues which are a labor issue in some instances. There are shortages of drivers, dock workers, parts distribution center workers which all contribute to parts availability delays.
QUESTION: List some occurrences in 2021-2022 and their relationship to labor shortages.
ANSWER:
The demand for automotive service and therefore technicians has changed a lot in the last two years. I already spoke about the shortage, so now I'll speak to the demand. Throughout 2020, many office workers were afforded the ability to work from home.
At various stages, they've largely returned to the office and resumed a somewhat normal driving pattern which created a huge pent-up demand for light-duty maintenance in the summer of 2021. Dealers who were staffed appropriately set records while dealers who were not staffed properly over-promised and under-delivered which is creating a long-lasting ripple effect with client attrition.
Meanwhile, blue-collar workers never broke stride. There's no such thing as ZOOM to a bricklayer or landscaper. As a matter of fact, the demand for their skilled labor increased. As some of the white-collar workers clocked in from home, they became more motivated to act upon home improvement projects that they'd been previously neglecting.
This created a surge of business for contractors of all sorts. In turn, the demand to service their domestic trucks increased. Ford, GM, and CDJR dealers who were staffed appropriately are enjoying this business.
The low supply of new cars is making both new and preowned cars more costly than we are used to. As a result, people are keeping their current cars longer and investing in them. What a great customer pay opportunity for dealers! Every dealer should be considering how to better market themselves to the older model year cars in their market.
Quick side note, during the recent covid surge in December 2021 and Jan 2022, dealers are reporting a much larger than the average no-show rate for service appointments.
QUESTION: Did you ever face similar issues in your time as a fixed ops leader?
ANSWER:
There was a tech labor shortage when I was a manager. There were very few entry-level techs on the market. Master technicians worth hiring were being well cared for by their current employer, so most of the master techs on the job market were coming in with bad habits and negative attitudes.
These conditions that I faced are still an issue today. The difference now versus then is that now we have additional conditions which are enticing lower-wage workers to stay home.
QUESTION: Are Apprenticeships Effective?
ANSWER:
I think if you had a hundred dealers, a hundred service managers, in a room for a meeting and asked them to raise their hand and asked them how many of you have an apprenticeship program, ninety-five out of a hundred if not more would raise their hand and say, "I have an apprenticeship program."
But that's a very subjective thing. An apprenticeship program is going to mean something different to each service manager. To many service managers, an apprenticeship program is nothing more sophisticated than, "I hire entry-level technicians. I give them online classes to complete, and I hold them accountable to do so. And somewhere we have a roaming shop foreman that will help them and train them if they raise their hand and say they need help, and that's not, in my opinion, a real apprenticeship program.
A real apprenticeship program needs ongoing education, both virtual and hands-on. I've seen dealers have success with team systems where each dealership has several technician teams, and those tech teams usually are 4, 5, or 6 technicians, two entry-level, two mid-level, and one master, and that master is responsible for the ongoing training of everybody who is on his team.
And that shows entry-level technicians not only the hands-on learning that they need, but it also shows that there's a career path. It's not that there are forty techs in the shop with one shop foreman, it's that there are five teams in the shop.
Every team has one shop foreman, and there are several levels I can work to achieve between here and there. So, for there to be a real apprenticeship, there needs to be ongoing classroom training, ongoing virtual, ongoing hands-on, and a career path.
QUESTION: What are some suggestions you would give to a fixed ops leader that is trying to build his or her team and prevent turnover?
ANSWER:
Have an awareness that this pandemic afforded some of your staff to stay home for a bit. This is happening in an ongoing manner if someone gets exposed or becomes symptomatic. If you've ever heard the phrase, a rolling stone gathers no moss, then you'll understand that it's entirely normal for someone to return to work with a diminished energy level.
They've been sitting around for a week or two not doing much and this takes a toll on most people's energy and focus. Consider making a big deal about it when someone comes back to work. Celebrate their return with the team.
If they are in a performance role, consider a "fast start" bonus to incentivize them to get back to 100% of their normal production right out of the gate. This will help them feel welcomed and help them refocus.
Keep a pulse on what your competitors are paying and be willing to compete. Don't wait for your employees to ask for a raise or worse yet give you notice to leave for a better offer. If you find that the market wage is above your staff wage, give your staff a raise. Find a way to do so while rewarding job performance and tenure.
Raise your prices to afford this if you need to. Shop your competition to find out what they charge for common services, and make sure you don't price yourself out of the market. Most manufacturers allow you to submit for a warranty labor rate increase every year. Engage in this process and understand how to maximize the outcome.
There's more to staff retention than good wages. Engage your team in regular one-on-ones. Your staff wants to be led. They want to know if they are doing a good job or not.
They want to know they are working towards something. They want to know you care. They want to be a part of a team, so host team-building activities regularly and publicly recognize teammates with high performance. Recognize birthdays and work anniversaries.
Keep a pulse on what job benefits your competitors are offering; many businesses now offer PTO starting at day 1. Other common benefits include health benefits after 30 days, which used to be 90. 4-day work weeks. Unlimited time off.
When it comes to hiring staff, realize that there is more demand for staff than supply. So, think of ways to differentiate yourself. Wage, schedule, benefits, and culture are all important.
Consider developing a deep and meaningful relationship with your local trade schools. Offer to serve on their board and give input on curriculum development.
Arrange to speak to their student body on a schedule – at least quarterly. Attend their job fairs, or better yet, offer to host their job fairs at your store. When you retire a piece of equipment like a brake lathe or tire balancer, don't take the Hunter trade-in value. Instead, donate it to the school.
RELATED ARTICLES:
2022 ECONOMY AND THE EFFECT ON FIXED OPS (PART 1) – SUPPLY SHORTAGE ISSUES
2022 ECONOMY AND THE EFFECT ON FIXED OPS (PART 2) – LABOR ISSUES
2022 ECONOMY AND THE EFFECT ON FIXED OPS (PART 3) – INVENTORY ISSUES
2022 ECONOMY AND THE EFFECT ON FIXED OPS (PART 4) – CAR SALES TRICKLE-DOWN EFFECT TO FIXED OPS