All business owners, especially those in the automotive industry, are consistently trying to find new and innovative ways of attracting and retaining customers. This is critical to the success of any business. However, it's very difficult at times to determine which marketing plan will reach the largest audience and at the same time generate the best results.
While you may be worried that discounting your products or services will negatively impact your profits, the right incentives can help you increase sales while building a reliable customer base.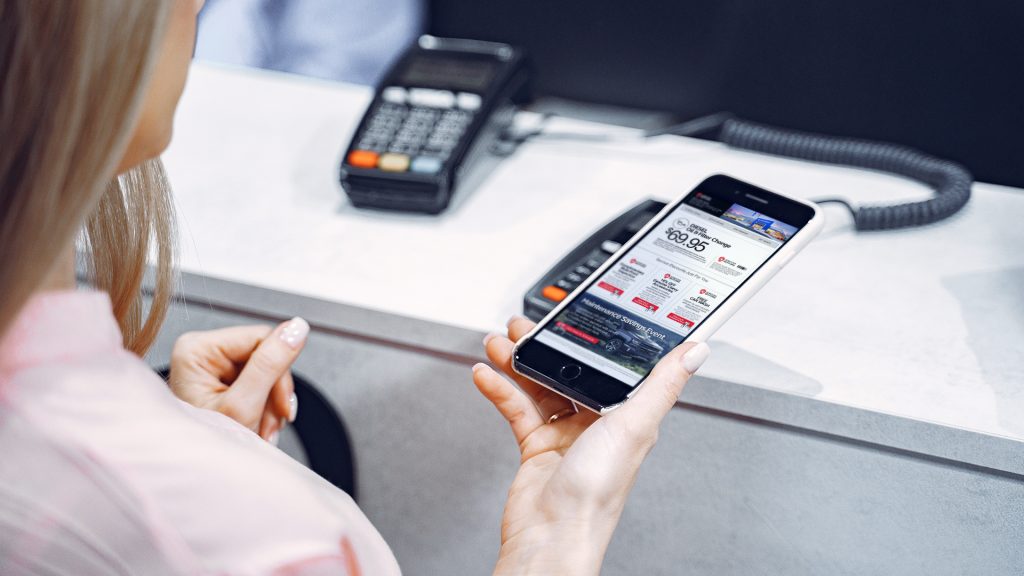 In fact, a recent study by Valassis found that 90% of consumers use coupons. And 83% say coupons are a driver for changes in purchasing behavior.
If you're searching for ways to advertise and grow your business, a successful coupon strategy would be beneficial. Like all other forms of dealership marketing plans, the key is to make sure that your offers resonate with your audience.
Recently, we discussed this topic with TVI-MarketPro3's National Sales and Marketing Director, James Ayers. Read the transcript below for some great takeaways on what type of coupons work best for the Fixed Operations Department.
What is the best offer for a service department print coupon?
I would say that the coupons that drive customers in are those that offer something of value for free. For example, customers love free tire rotations. This service does not take a lot of time for the technicians. But it's a great value for the consumer.
What's going to drive a customer from their home to your service lane? You need to make sure the offer is desirable and not confusing. Offer services that anyone can understand, no matter the demographic. Oil changes and tire rotations are great fixes to include in your offers. And don't forget windshield wiper replacements and free car washes. These are all significant drivers to the service departments at dealerships.
What is the most requested coupon for those that are searching digitally?
Consumers who are searching for digital coupons are not that different from those who are using print. They all want the oil change, tire, and free loaner specials.
What type of service offers would you suggest dealers avoid?
Fixed operations departments should avoid coupons that customers cannot relate to. An example of this is a cooling system, brake system, or power steering flush. A typical customer cannot tell if they need a coolant flush, so avoid complex maintenance offers.
What is the best service package a dealership should advertise?
It truly depends on the make and model of the vehicle. Packages are hard to sell to consumers because one size does not fit all regarding automotive maintenance. If the offer is for a truck that has 70,000 miles, this might include an oil change, tire rotation, power steering flush, and replacement of the front and rear differential fluid. And not all trucks use conventional oil. Some trucks require more oil than others. Some trucks have directional tires, which are more of a challenge to rotate, and not all vehicles need differential service. This shows that packaging services together can sometimes be a difficult challenge.
A TVI MarketPro3 Campaign Success Story
I work with dealers all over the country. One time I was visiting a store in Florida that had just joined us. Two customers arrived while I was having a conversation with the the dealership team. Each had coupons in hand asking for service. These types of interactions are why I love doing what I do every day.
You have many advertising sources available to you that will be successful in growing your business. Coupons are often an effective way to attract new business and increase your repeat customer base. But you should weigh the pros and cons and consider all your options before deciding on the best approach.
Learn how TVI-MarketPro3 can help your fixed operations department. Schedule an appointment today.