Measuring success is imperative to any business. And within each business, the individual parts or departments must know what their definition of success is to obtain it. These measurements and definitions are the dealership service department KPI or Key Performance Indicators.
The questions automotive service advisors must answer are: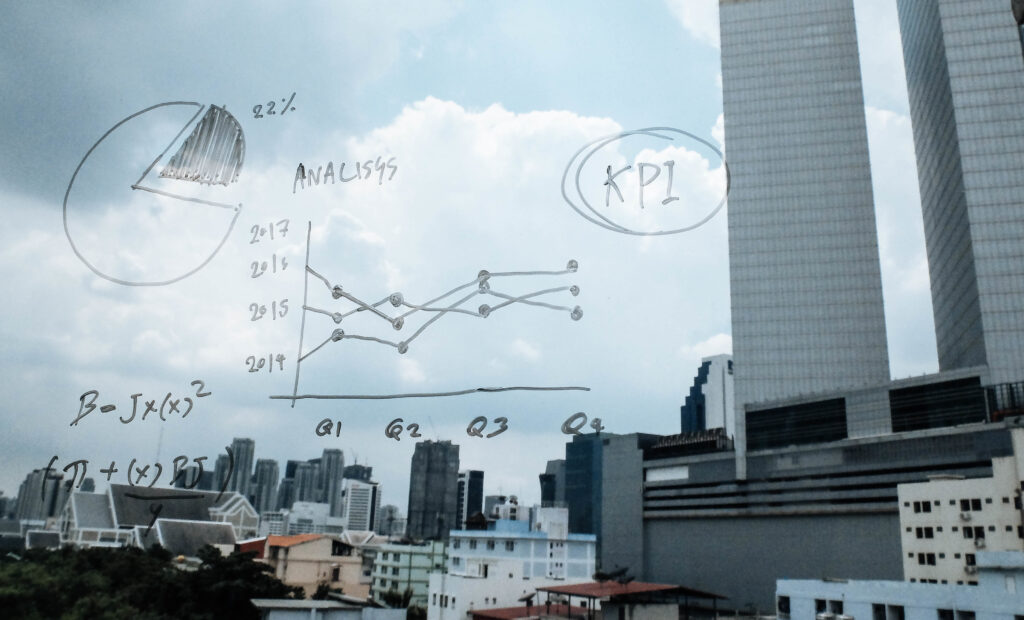 What is a KPI?
What are dealership service departments KPIs?
How often should they be measured?
What should you do once you meet them?
By consistently working to answer each one of these questions, you can use them as a road map to set and meet your company's goals.
What is a KPI?
Balanced Scorecard Institute, a Strategy Management Group, sponsors KPI.org; an online resource for KPI practitioners. The website defines KPIs as the critical (key) indicators of progress toward an intended result.
KPIs provide a focus for strategic and operational improvement and create an analytical basis for decision-making. They also help focus attention on what matters most.
What are dealership service departments' KPIs?
We further review KPIs in an article entitled "Automotive Service Department KPI Defined."
Here we review how effective labor rate or hours sold per repair order are the most widely used KPIs. Customer pay types are important indicators. When we are talking about the shop, the biggest KPI would be shop efficiency and proficiency. Highly trained service technicians with adequate skill levels for the repairs they perform have an enormous impact on total labor sales.
Dealers also focus on customer pay repair count, total repair order count, and retention metrics. The parts department is a critical part of fixed operations. The parts department would be tracking gross profit percentage, phase in and phase out metrics, and inventory turn times.
The customer satisfaction index (CSI) reflects customer retention and is the main KPI for service departments. Every manufacturer calls the CSI something different. We call these CFC or OLP. They are all different acronyms to describe the same thing. Did we give the client a pleasant experience?
Retention is key
Retention is also a dealership service department KPI. New customers are key to any business but keeping your current customers gives you a base on which to grow your business. Dealerships lose 80% of their customers to independents. Consider what keeps them from coming back.
Did they have an excellent customer experience? Measure this by how many 5 star organic reviews received.
Is the customer's perception that prices are too high? With price transparency, the customer must be educated that in many cases, independents are more expensive.
Is the service team involved in the car sale? Are they meeting the new sales customer and working to transition them to a service customer?
Provide the very best customer service. The entire transaction should be smooth and easy for the customer.
A service manager should also recognize technician value and work to keep good techs. You do this by treating them like true team members and recruiting techs that add value to your team.
How often should they be measured?
Service advisors should paint the picture of success for their team. Just as they need a clear road map to success, so does their rest of their crew. Everyone from the techs to the customer service reps needs to know the vision of success for the department overall as well as
It is imperative to set goals if your team is going to succeed. Break goals down into time increments like monthly, weekly, and daily. Perform this for the individual as well as for the whole team.
Ensure each person knows what their individual production goals are and the steps they need to accomplish them. Measure goals on the deadline set when creating the goals. Measure daily goals daily, weekly goals weekly, and so on.
What should you do once you meet the dealership service department KPI?
Now here's the fun part. Meeting the dealership service department KPI is a huge achievement that deserves celebration.
There must be some acknowledgment and congratulations when a service team meets his or her own KPIs. Motivate them to strive for the next KPI with enthusiasm and passion.
For more tips and resources visit TVI MarketPro3.