Service managers have an enormous responsibility not only for the success of the service department but the success of the entire dealership. National Automobile Dealers Association (NADA) sums up the service manager's responsibilities as running an "efficient and profitable service department" through several key areas that include staffing, retaining customers, and controlling costs.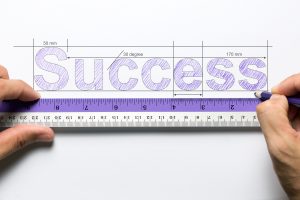 As leaders in the dealership, the service managers set goals and objectives for the department and continually strive to meet them. These department goals are derived from key performance indicators (KPIs).
The most widely used KPIs for the automotive service industry
Each service department has a way of measuring success, but five main KPIs are common across the industry. These include effective labor rate, hours sold per repair order, gross profit, client satisfaction & retention, and fixed coverage. A Service Manager must understand these metrics and how they impact the service department and the overall dealership.
Effective Labor Rate
Effective labor rate is a calculation that reveals the revenue produced per billed hour. To calculate the effective labor rate, divide total labor sales by total labor hours billed.
Your effective labor rate is directly proportionate to revenue. Service managers must calculate their facility's effective labor rate regularly and determine what improvements are needed.
Hours Sold Per Repair Order
Time is the product of the service department. Hours Sold Per Repair Order (RO) measures how well the service department makes the most of each opportunity. Like Effective Labor Rate, this KPI is also directly proportionate to revenue.
Not only is this metric a good indicator of service department profitability, but by capitalizing on each RO, a service manager can be sure there is enough work for each technician. While profit is a prime motivator, seeing that each team member can put food on the table should be just as important to all service leaders.
NADA recommends analyzing optimally 100 repair orders per service advisor each month to establish a game plan for improvements. Minimizing one-item ROs increases your hours per RO.
Gross Profit Percent
Gross Profit in a service department is the labor sales revenue for a RO minus what is paid out to the technician to do the job. For example, if a repair brings in $200 in labor revenue and the tech is paid $60 to do the job, the Gross Profit is $140. Divide $140 by $200 to get your Gross Profit Percentage which is 70% in this example.
Gross Profit Percent is the percentage of revenue that is turned into gross profit. A Service Manager must handle the work distribution with efficiency and match the work required for the ROs to the technicians' skill levels. A gross profit percentage benchmark in the service department is 76%.
Client Satisfaction and Retention
Keeping customers happy keeps them coming back, and returning customers is required for a service drive to prosper. Each OEM measures retention differently, and some incentivize dealerships to meet retention goals.
Retention might be one of the more difficult areas to manage as it comes down to the people. A Service Manager must have systems in place that provide consistency from one team member to the next.
Everyone should be on the same page in all areas of customer service. Answering the phone, communicating with the customer throughout the repair process, and providing quality work are all areas that must be ingrained into each team member to encourage customers to return for service.
Fixed Coverage
Fixed coverage is the ability of fixed operations (service and parts, and body shop if you have one) to cover the entire dealership adjusted overhead expense. The Service and Parts departments are considered the "fixed" sources of income (fixed operations) for a dealership.
The more of the above KPIs achieved, the more likely your service drive is to meet 100% Fixed Coverage as it is a direct effect of each of these metrics.
How do we use this information in making marketing strategy decisions?
TVI MarketPro3 agent and longtime fixed operations leader, Nick Shaffer, says "it all comes back to understanding what the dealer objectives are." Shaffer says marketers need to know on which of these KPIs to focus. Let us take, for example, a dealer that does a fabulous job with effective labor rate, hours per repair order, and shop efficiency but is down on RO volume and needs to increase the customer pay repair order count. 
Shaffer recommends a vastly different strategy for this dealer from a dealer that is at capacity and only wanting to bring in very fruitful cars. These dealerships might be able to handle only one more car per day, so they want to make sure that car is likely to be a high-dollar ticket. "This strategy is going to look different from a dealer that wants to drive volume," Shaffer says.
Conclusion:
Understanding the dealer objectives and reverse-engineering the marketing strategy around driving these KPIs is the best and most effective way to reach service department success. Communicate these objectives and the expected processes to every team member who will impact achieving these goals.
Without setting these specific goals and measurements in front of your team, you will have individuals creating their own missions that may or may not align with the dealership goals leading the dealership to miss the KPI mark.
Shaffer emphasizes that "if the team is not involved in the discussion when objectives are discussed, processes are outlined, and expectations are set, then the team will not be committed to executing the defined process in pursuit of the objectives. Without involving them along the way, they will feel like this is happening to them instead of with them."
Not only do you need to be clear about how you measure performance, but you need to review these KPIs with the team on a regularly scheduled basis. Posting a KPI scoreboard where every associate can see it is a powerful tool.
Keeping these numbers in front of the team will motivate them to continue meeting these KPIs throughout the year.
Visit TVI MarketPro3 for more automotive service industry resources