More than forty Electric Vehicles (EVs) are on the market in the United States, and the list continues to grow. The inevitable expansion of the EV market has many fixed operations professionals wondering what the future will look like in their service drive. Some may even wonder how their service department will survive, much less thrive, with vehicles that tout low maintenance requirements.
Don't let the EV wave intimidate you. EV immersion, combined with continued excellence in customer service, will result in a thriving service drive. Here's why: though EVs certainly don't have exactly the same needs as their internal combustion engine (ICE) counterparts, each has its manufacturer's service recommendations and still needs general maintenance throughout the vehicle's life.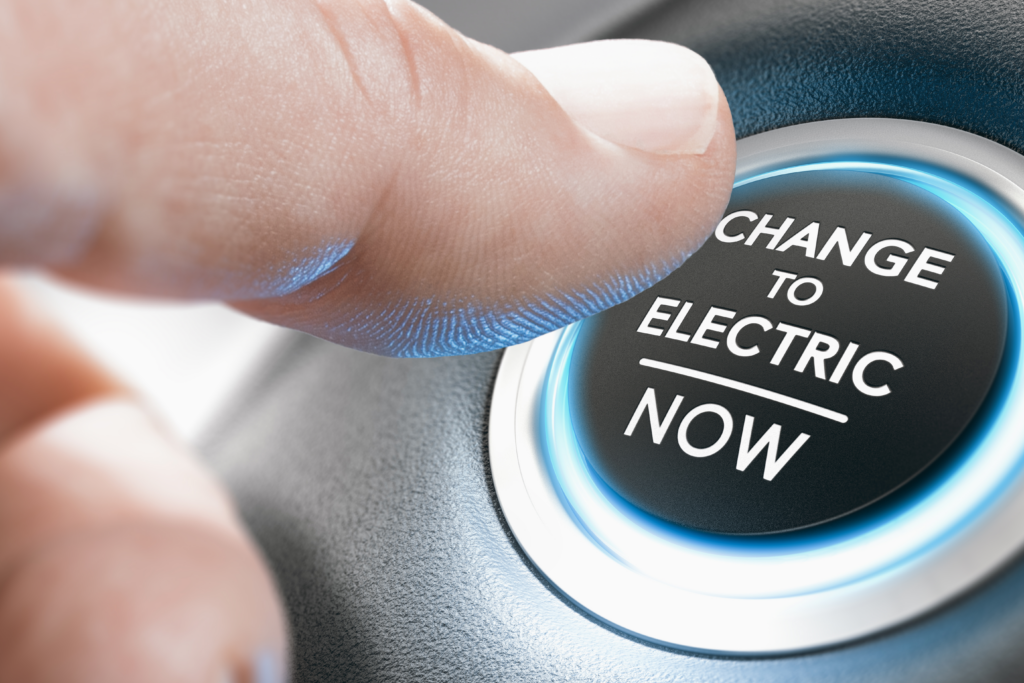 EVs Still Need Some TLC
Maintenance intervals for EVs vary from one make to the next. Below is an overview of general maintenance recommendations that showed up on most EV manufacturer recommendations. Knowing these routine maintenance intervals for your target vehicles will help you effectively strategize and market to your potential EV customers.
1. Every 5,000 to 10,000 Miles:
– Tire rotation and inspection
– Brake fluid inspection
2. Every 15,000 to 20,000 Miles:
– Cabin air filter replacement
– Brake system inspection
3. Every 20,000 to 30,000 Miles:
– Battery system check (State of Health – SOH)
– Cooling system inspection (if applicable)
– Brake fluid replacement
4. Every 30,000 to 40,000 Miles:
– Brake pad replacement (depending on wear)
   – HVAC system inspection
   – Replace Tires: The majority of EVs are heavy and riding on large wheels with low profile tires. This is a recipe for accelerated tire wear and shortened tire life. Some may need replacement sooner.
5. Annually or As Needed:
– High-voltage system inspection and diagnostics
– Software updates and diagnostics
– Charging system inspection
– Check and lubrication of hinges, locks, and latches
6. Battery Maintenance:
– Inspection of battery terminals
– Cleaning of any corrosion
– Testing of battery voltage and capacity
Charging Ahead: Navigating the EV Journey
Fixed operations professionals must adapt and evolve to remain current and relevant in the rapidly changing EV landscape. Everyone from the Service Managers to the Service Advisors down to the Technicians needs to be part of the following strategies:
1. Education and Training: Invest in training programs for technicians to understand EV technology, components, diagnostics, and repairs. This training covers battery systems, electric drivetrains, regenerative braking, and high-voltage safety protocols.
2. Specialized Certification: Obtain certifications related to EV maintenance and repair. Certifications from manufacturers and industry organizations can demonstrate expertise and build trust among EV owners.
3. Upgrade Equipment and Tools: Equip the service facility with specialized tools and equipment for EV diagnostics and repairs. Such tools include high-voltage testing equipment, battery analyzers, and charging system tools.
4. Battery Expertise: Develop specialized expertise in battery health assessment, repair, and replacement. Understand battery management systems and provide accurate SOH assessments to customers.
5. Software Proficiency: Stay current with software updates and diagnostics for EVs. EVs rely heavily on software, so technicians need to be proficient in handling software-related issues.
6. Charging Infrastructure: Set up charging infrastructure at the dealership to cater to EV owners' needs. Providing this additional service and convenience can attract more EV customers.
7. Recycling and Disposal: Develop proper procedures for responsibly recycling and disposing of EV batteries and components. Demonstrate commitment to sustainability and environmental responsibility.
Marketing Strategies to Resonate with the Growing EV Customer Base
Dealership service departments can effectively customize their marketing to attract EV owners by focusing on the unique aspects of EV maintenance.
Here are some strategies to consider:
1. Educational Content: Create informative content on your website, blog, or social media platforms. The content should educate EV owners about the specifics of EV maintenance. Topics could include battery care, software updates, charging best practices, and the benefits of regular service.
2. Service Packages: Develop EV-specific service packages that highlight the unique maintenance needs of electric vehicles.
3. Transparent & Competitive Pricing: Display clear and transparent pricing for EV services on your website and promotional materials. Dealers need to be competitive with tire (and other parts) pricing and availability to retain their EV owners as service customers.
4. High-Voltage Safety: Emphasize your technicians' training and expertise in handling high-voltage systems, ensuring safety during repairs and inspections. Highlight the protocols in place to handle high-voltage components safely.
5. Charging Infrastructure: If your dealership has charging stations, promote them as an added convenience while EV owners wait for service.
6. Testimonials and Success Stories: Share experiences from satisfied customers who have benefited from your service department's EV expertise. Positive word-of-mouth can go a long way in attracting new customers.
7. Certifications and Expertise: Highlight any special certifications or training your technicians have received for EV maintenance. More specifically, propping up your factory-trained technicians can build trust and credibility among potential customers.
8. EV Workshops and Webinars: Organize workshops or webinars focused on customers learning more about EV maintenance. This type of engagement can also provide a platform for customers to interact with your technicians and ask questions.
9. Regular Communication: Stay engaged with your existing EV customers through newsletters, emails, and social networks. Share tips, updates, and promotions related to EV maintenance to keep them engaged with your service department.
10. Data Management: Leverage data analytics to monitor EV performance, customer preferences, and maintenance patterns. This data can help you anticipate and gear your services to customer needs.
Electrifying Results
By tailoring your marketing efforts to address EV owners' unique needs and concerns, you position your dealer service department as a reliable partner for maintenance and repair needs. Top that off with an outstanding customer experience, and your dealership service department will quickly develop a reputation as a go-to destination for EV service and repair.