Websites are a vital tool in attracting and growing a customer base. When done well, they make a great first impression, grab the attention of potential customers, and guide them to take action. Conversely, a poorly designed website can have web users bounding away from a business before they even click or scroll to another part of the site.
Overall, car dealerships tend to miss the mark when it comes to building a website that people will land on and stay on. More importantly, these websites often fail to turn a user into a paying customer. That's right: they fail to convert.
There are a number of areas that automotive leaders can simply tweak, or in some cases, completely overhaul to pack the intended punch and optimize their website's conversion rate. These changes can be time-consuming, but worth the effort once they yield results.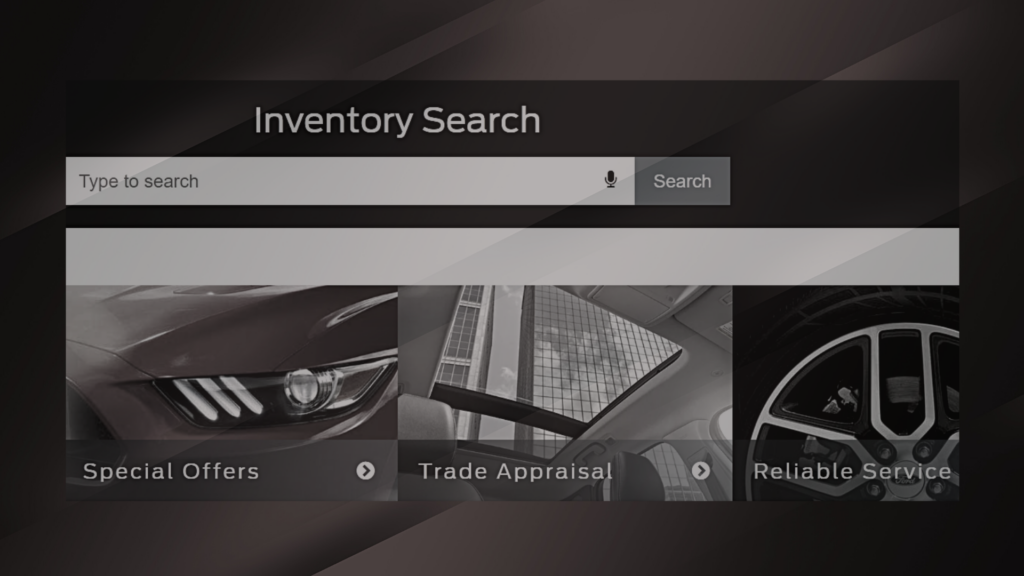 For the automotive industry, Conversion Rate Optimization (CRO) is when a website is designed to effectively increase the frequency of converting a website lead into a car sale or repair order. For all businesses (including automotive), an eCommerce website will be among the first few, if not all, interactions with potential customers. A dealership must assume the entire customer journey will be online. This virtual experience should be just as good as if they walked onto the sales lot or pulled into the service drive.
While optimizing a website can seem like a daunting task, it really comes down to three core goals:
Get customers there
Keep them there
Persuade them to take action
Get Customers There
Getting more traffic to a website requires a multifaceted approach, starting with a strong digital marketing strategy. Digital marketing starts with meeting your potential customers where they are through email marketing or social media and drawing them to your website.
This can also be accomplished through a strong paid search campaign, as well as ensuring your website is optimized for search engines. So many people are ordering car parts online, which makes auto parts marketing an ideal way to draw consumers to your website.
Keep Them There
Once people arrive at your website, you want to be sure they stay there long enough to get to know your business, and more importantly, take action that gets them one step closer to becoming a customer. There are many factors that can help your website to be more inviting.
TVI MarketPro3's paid search professional, Ian Favre, says the first priority is to avoid leaks. Favre points out that dealerships spend tons of money driving people to their websites, and too often they provide links to other websites like tire stores, parts stores, or the original equipment manufacturer (OEM). Favre says dealerships "spend all this money getting people to a website, only to give them a link to immediately leave." Dealerships must keep people on their site.
To do so, the website should be clean, clear, and easy to navigate. It should be directly related to the search that attracted the user in the first place. If customers have to do too much work to get what they want, they'll quickly leave your site looking for a more instant solution to their problem.
Persuade Them To Take Action
Favre recommends setting clear expectations with customers on your website: "What can a client expect? Who is going to follow up? How long is the follow-up going to take?"
By answering these questions clearly and concisely from the jump, a customer is more likely to answer your website's calls to action (CTAs). If your CTAs are effective, you have a much greater chance of converting.
It's all about user experience (UX). Undoubtedly, websites need good, quality content, but you need to keep that content under control so your website is simple and easy to use. That's why landing pages are often used for specific services. It allows the user to get exactly what they came for without distraction from the rest of the website.
Customizing individual contact forms on dealer websites is effective, yet so rarely done. Too often, dealer websites simply use a default form. Dealers should set expectations by instructing users when filling out the form. This is a chance to provide a "why buy" message to explain why they should do business here. Why fill out the form?
It's imperative for all profit centers of the business to be represented creating an identity or impression with the consumer. Here are some important factors Favre says dealers should keep in mind to optimize conversion rates:
Know what specific service topics are bringing search traffic to your website and create content/landing pages to support them.
Make sure content pages have clear calls to action and multiple ways to submit a lead. Leads can include a phone number, a form, or a chat.
Make sure amenities are easily findable on your site.
Provide high-quality pictures and videos to show them different areas of the dealership, such as the waiting area.
Include a service menu with pricing. Price transparency is important to the consumer.
Ensure the service offers are valid and up to date on the site.
Personalize the content to the dealership. Most dealerships simply use the default content that came with the website.
Share Google Reviews and other positive testimonies on your website.
Measuring Your Conversion Rate
In order to reach success, you must be able to measure your conversion rate. Google Analytics is the place to start. Conversion rates are calculated by dividing the number of conversions by the number of total ad interactions. Interactions must be tracked to a conversion during the same time period to count.

A good conversion rate lands between 2 and 5 percent according to Google. Ruler Analytics found that the automotive industry has an average conversion rate of 2 percent. Needless to say, there is room for improvement.