2020's events had all industries pivoting toward a more online customer experience. Restaurants like Chick-fil-A scrambled to design a system that was equally as efficient as their current system. Department stores created ways for customers to order online and swing by the store on the same day for pickup. Even with the pandemic days behind us, many businesses continue their online customer service processes.
Dealerships, however, don't always provide the most technologically advanced solutions, particularly for Parts and Service Departments. And, let's face it, even the most technologically challenged individuals are starting to expect these online conveniences. So, how can the automotive industry, mainly dealerships, step up in offering online sales for car parts and repairs?
Imagine the Possibilities
Let's start with parts. Imagine your potential customers, just a few miles away, searching online for a rear wheel bearing for a 2006 Honda Accord. Does your dealership even cross a consumer's mind as an option to buy automotive parts online? Are they going to see your dealer's name pop up on their search engine results page when browsing for replacement parts?
The truth is auto parts stores and Amazon have cornered this online market and consume a handful of the first results pages that appear on a search. When we finally see a dealer, the site rarely compares to the online capabilities of the competition. Most have the consumer complete a contact form and wait for a call.  
Now, let's imagine a search for the same part, but your dealership has a solid paid search campaign and appears as an ad at the top of the page. A customer clicks into your site, where they can easily search for the specific part they need. Your inventory is incorporated into this search so the customer can see the number of available parts. Even better, these parts can be ordered and picked up on the same day if they're in stock.
Marketing Wins
In this scenario, you have created four marketing wins. The customer:
knows you exist
is aware that you sell auto parts online
steps foot into your establishment to experience five-star customer service
considers returning for future service or repairs
And you might hit the jackpot by persuading the customer to allow your service department to replace the part they're purchasing. Allowing customers to buy auto parts online gains you more than just a parts sale, and your eCommerce site does much of the work for you.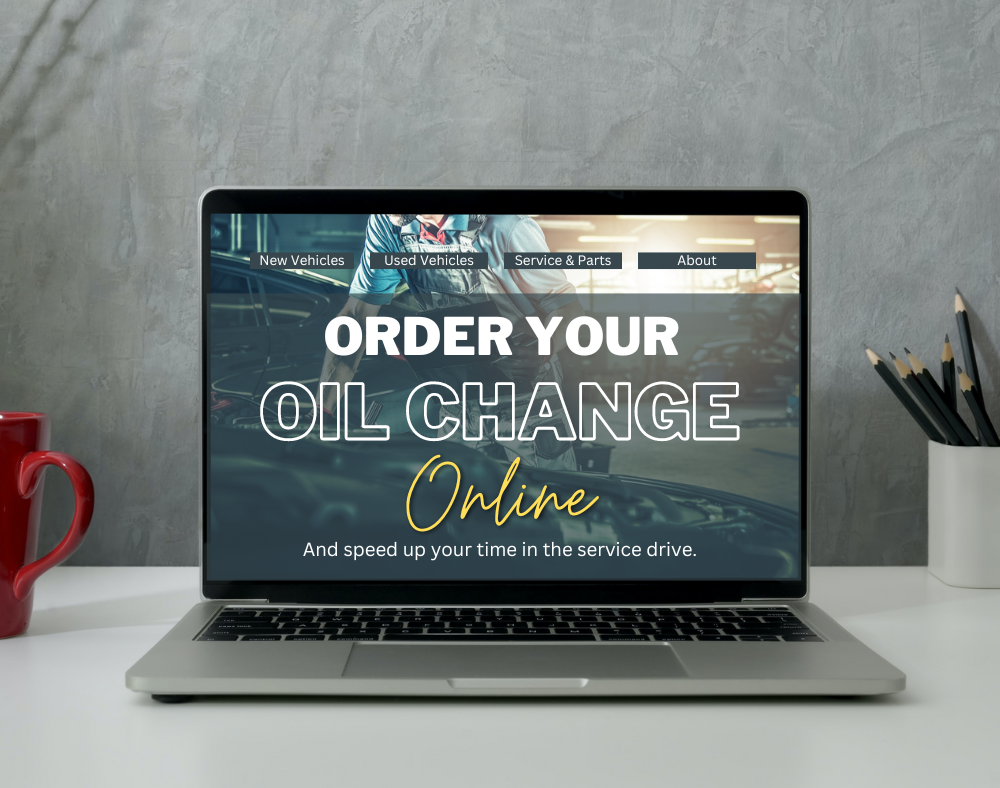 Selling Services Online
Car parts aren't the only things automotive companies could allow customers to purchase online. Repairs and services can also be ordered and paid for from a mobile app or website. The entire process, including updates, recommendations, and service completion, can all be communicated online.
Companies like U-Haul have managed to allow the customer to take the reins with the entire rental process that once required personnel on hand to execute. Now, a renter can reserve a truck and other moving necessities, pick it up, and drop it off without ever making human contact.
It's not the face-to-face contact that most customers dislike. Rather, gaining valuable time motivates people to use mobile options. The added flexibility of when a customer can drop off and pick up a vehicle is also a prime motivator.
What keeps dealers from selling repairs and car parts online?
TVI MarketPro3's Nick Shaffer has an extensive Fixed Operations background and spends a lot of time with TVI's dealer partners discussing the business. He says there are four main reasons a dealer might object to adding these online programs.
Objection #1 Lacking the Proper Procedures and Personnel
Converting to an online process is quite a feat. You've got to have the right people and procedures in place to execute this transition. Once these systems are in place, you still need the right team to continue best practices for these programs. Dealers often struggle to find reliable employees, so adding new systems is not a top priority compared to acquiring and training talent.
Objection #2 Cost to Purchase and Implement Programs
These technologies are not cheap, and converting an in-person system into an online option often requires paying extra for developer support and training. It can be difficult for dealers to see the return on such an investment.
Objection #3 Underwhelming Margins
Traditionally online parts retailers sell their wares at a leaner margin and focus on a volume-based business model. Dealers who are unfamiliar with this business model and how to scale it are typically off-put by the gross profit % compared to their typical retail expectations.
Objection #4 Integration Headaches
Shaffer says, "until recently, only third-party companies had these kinds of tools, and each company specialized in one aspect of the process. So, a dealership would have a vendor for online scheduling, another for electronic MPI, and another for text message communication to the client."
Every vendor is charged an access fee to the dealership DMS system, which they then pass along to the dealer, and these fees can add up. Shaffer points out that some DMS systems are "famously difficult to integrate, which causes frequent IT issues and functionality breakdown."
Conclusion
These objections are all valid reasons for dealerships to keep everything as the status quo. However, buying online is the preferred shopping experience for most consumers these days. Dealership parts and service departments should wade into the automotive eCommerce market shifting their business models to attract online customers. Doing so will expand their customer base helping them stand out among neighborhood auto repair shops and stand-alone parts stores.