It's no secret that social media is a vital component of any solid marketing strategy, but there are so many social media channels. It's sometimes difficult to determine which one is most effective for each campaign. Your dealership is likely using social media to some extent, but without an in-depth plan that maps out all the different avenues to reach your target customer, you are most certainly missing the mark.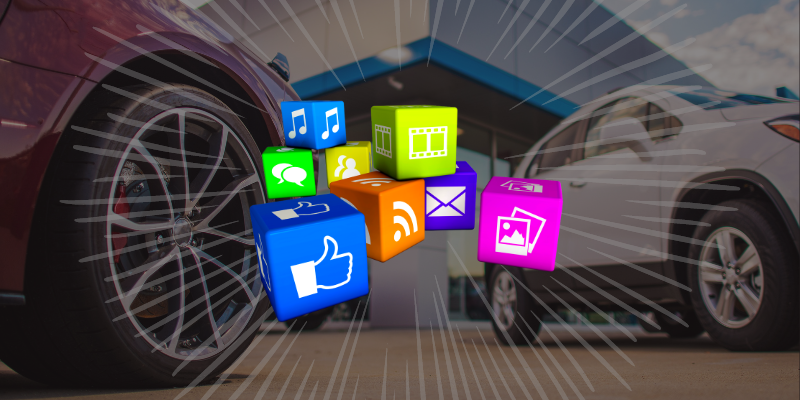 Inversely, when you create and follow a plan derived from an end goal, you will grow your audience, keep your followers engaged, and ultimately influence them to frequent your dealership for their car buying and servicing needs.
Know Your Customers
Digital marketing, like all marketing, starts with your audience. You must know your audience to reach your audience. The best way to know your audience is to ask. A survey to current customers asking for anonymous answers to a quick survey will help you understand (in general) what type of customer does business with your dealership.
Hubspot outlines ten steps to creating a customer profile and focuses on three main categories: demographics, psychographics, and behavior. Essentially, you want to give your target customer a face, name, home, career, hobby, and personality.
This customer profile won't be the same across the automotive industry. Instead, it will be unique to the dealer's location and the different makes of vehicles on the lot. By surveying your current customers, you will better learn who your average customers are and the marketing language and design elements that will best reach them.
Types of Car Buyers
Because nearly everyone needs a vehicle, car buyers are as varied as the cars they purchase. For example, your average luxury car buyer in California will likely have a higher income and enjoy the finer things in life, such as upscale hotels and five-star dining.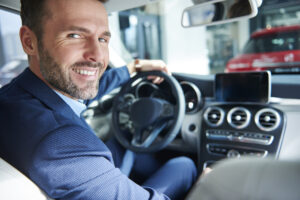 In contrast, your domestic car buyer in a small town in Oklahoma might prefer a more casual approach to life. These are just two examples, but the variety of car-buying customer types should dictate how and where you communicate on social media platforms.
Types of Service Customers
If you're planning a service drive social media campaign, you need to define your customers similarly to sales. But, you'll need to profile the vehicle they drive as well. Identifying the car your customers drive (make, model, and age) will tell you a lot about your customer and the most effective way to reach out to them.
Social Media Marketing Strategy
Once you have a solid customer profile, you'll need to develop a strong social media strategy. The questions you need to address are: What social media channel does my target customer utilize the most? How will I best be able to convey the dealership's message? What day and time am I most likely to get in front of them?
Social Media Users
Sprout Social outlines the demographics in this March 2022 blog post. They report that Facebook has 2.91 billion monthly users, most between the ages of 35-44. Instagram follows with 2 billion monthly users, but the largest age group here is younger than Facebook, ranging from 25-34 years of age.
TikTok has only a billion monthly users, but has seen the most growth since 2020. The platform hones in on a younger age range, with ages 10-19 being the largest group of Tik Tok users, not a likely target for the automotive industry, but these younger social media users are just around the corner from making big life moves and finding a reliable establishment to service their car.
Twitter has over two million daily users, with its most active age group between 18 and 29. Sprout Social points out that most Twitter users are college-educated and make over $75K a year, making it an ideal space for automotive advertisement.
No matter which platform you use in your marketing efforts, each social media page must speak the language of that platform. For example, Twitter is all about quick, short messages and ongoing conversations, while Instagram remains a visual platform that grabs the attention with graphics, photos, and videos. If you're using social media scheduling software, avoid posting the same content on all your social media channels.
Social Media channels
If you want your social media marketing campaigns to be effective, you must have a presence on multiple channels. Instagram business profiles and Facebook pages are great places to get your social media foothold. As we mentioned earlier, these two platforms have billions of users.
You can grow an organic following by engaging with customers through contests, shared testimonials, team member profiles, blog posts, and educational videos. Be sure you consistently post valuable content to help your followers know what to expect. You can also boost your reach with paid Instagram or Facebook Ad campaigns.
Campaigns for Service and Sales
An auto dealership's social media can be a challenging balance to strike. Essentially you have two businesses under one roof: sales and service. When creating content for car dealers, be sure to cover all departments.
You may target Facebook users hoping to buy a car or Twitter users ready for an oil change. But, you must represent the entire dealership across all social media sites. You might successfully attract customers for a test drive, but they may never know to bring their vehicle back. You must consistently remind them with a solid service drive social media campaign.