Reports may not be the most exciting part of marketing. In fact, they can be downright overwhelming to digest at times, especially if you're not a numbers person. However, reports are essential in many different areas of the automotive industry, but particularly when it comes to marketing.
Rethink the way you view and utilize your marketing reports. It's like holding up a mirror to closely examine the results of your marketing efforts. The numbers reflect what is working, what needs tweaking, and what needs to be discarded altogether.
A dealer must dissect the reports to get a better understanding of the information they provide and the purpose they serve. These reports will also help justify the marketing investments when reviewing business statements.
There are several different reports that a dealership should be using to create effective marketing strategies. Below is an overview of the more impactful reports a service manager should expect to receive and review with the dealership's marketing partners.
Activity Summary
One report is called the activity summary. This summary reveals how much the dealer paid in marketing for a given month. And for that amount, it shows the overall customer reach for all areas of marketing.
If a marketing company mails 3,000 direct mail pieces, it's imperative to know how many went to active customers, inactive customers, and recall customers. These reports should also reflect how many address changes are found in the DMS that need to be updated.
Email reports should cover how many emails were sent and how many were opened. The reporting should also reflect the number of bounced emails, the number of emails unable to be delivered, and how many people unsubscribed from emails. If the email includes links, the reports should be able to track how many clicks there were in total for each link.
Facebook is another very measurable marketing tool. When using Facebook for something like a recall check campaign, dealers will want to see a report on the number of recall contacts made and the number of responses received. The same is true with Facebook Ads. A dealer needs to know the ad spend as well as impressions, likes, and click-throughs received.
Response Summary
The second critical market report will be the number of responses received in a particular month. There may be a lag in reporting as customers may not come in until a month or so after receiving the advertisement. Therefore, remember when reviewing reports that a report reflects one to two prior months.
These reports should be broken into segments of active, inactive, and lost customers. And the strategy for each of these customer types should be tweaked for the next month. For example, service managers and marketing teams may look at those lost customer offers and decide to change them for the next mailing to produce better results.
Vehicle Mileage
The service managers should know the mileage of a vehicle when it arrives, so they know roughly how much revenue a single car might bring in. Cars with 6,000 miles will probably be $80 tickets because they need a simple oil change or a tire rotation.
But if the average number of miles on the vehicle is 40,000 to 50,000 miles, those are good opportunity tickets. The more miles that are on the car, the more services the advisor might recommend. So paying attention to these reports will better prepare a service manager for how to approach these customers with marketing.
Revenue Generated
A service manager should be reviewing the revenue generated from each repair order. When examining repair orders generated by a specific marketing campaign, they should break that down to see how much money the dealer received on those responses.
Return on Investment (ROI)
ROI should be a line item on the report. It shows what a dealer spent on marketing and the number of dollars generated. The return on investment might be reflected as something like eight to one or ten to one.
Validation
It is critical to validate and justify marketing decisions. You should not necessarily view marketing as an expense. It's more like the stock market in that you put money into the program and get ten times the amount back. Is that an expense or a profit generator?
The service manager needs to have this mentality when justifying their marketing decisions to their ownership. Very few marketing companies provide this, but a dealership should expect a validation report.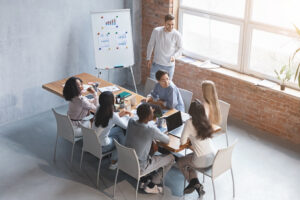 If the data reveals 50 customers in a given month, the marketer should follow up with a detailed summary to describe each customer, including the repair order number, the date they visited, the vehicle mileage, the date of the previous visit, the customer status, and how much money they spent.
The service manager doesn't need to just accept the marketing reports at face value. He or she can pick any of these customers and validate this information in their DMS.
Subsequent Visits
Subsequent visits are necessary to calculate your marketing ROI. They come to your store for the first time, and they then should be tracked for how often they return. The customer tracking should span about three years.
This length of time will better reflect the actual value as a customer is more valuable than the first visit that lured them in. It is not about the $19.95 oil change where you lost $20. You may have lost $20 then, but you made $4,000 over a period of time.
Market Trends
Periodically, marketing agents should review the marketing trends compared with the market size and market share for the dealership. Is there an increasing number of responses each month, or are the campaign responses dropping off? Do adjustments need to be made? Studying these trends helps a dealership create future marketing campaign strategies.
Conclusion
There is a vast amount of reporting when marketing for dealership service departments. The leaders in a dealership must be well versed in these reports.
Regular and consistent reviews of these reports will help hold your marketing partners accountable. It will also ensure your dealership gets the greatest return on its marketing investment. These reviews are easy to put on the back burner. But in reality, they should be guiding the way.