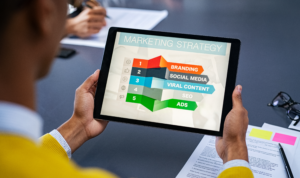 Although most dealerships bumped their digital fixed ops game to the next level in the last couple of years, many dealers still aren't hitting the digital sweet spot when it comes to their fixed operations. Sales departments continue to steal the spotlight while fixed ops peek around the curtain, trying to get the customers' attention.
To get this attention, fixed ops leaders must ensure both their marketing and customer experience have the digital edge, even shared with the rest of the dealership.
You must ensure the following three areas are polished up if you want to improve your digital master plan:
FIRST – The customer must be able to find you.
SECOND – You must be able to find the customer.
THIRD – You must be able to keep the customer.
The Customer Must Be Able to Find You
Having a digital presence boils down to two main factors, search engine optimization (SEO) and paid search advertisement. Both of these start with knowing which keywords your customers are looking for when needing a repair.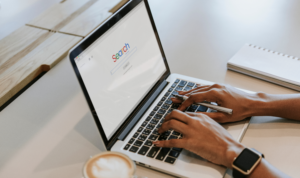 Strong SEO focuses on the value websites offer to users through long-tail keywords, the quantity and quality of website content, and images relative to the content. Dealership websites must have a clearly defined portion of their site dedicated to the service bays, and the information on your website must be up to date.
Websites are not the only place you can boost your dealership's SEO. Larry Hourcle, a NADA Academy Instructor, reminds us that Google My Business Pages can increase your local SEO.
"More than 50% of online searchers will stop on a dealership Google My Business page [if they think you aren't open] and never make it to your dealership website," Hourcle insisted at his 2020 NADA Webinar, Proven Fixed Ops Strategies During COVID-19. He stresses, in the webinar, the importance of keeping a dealer's Google My Business Page Up to Date.
You Must Be Able to Find the Customer
Once your service department has strong SEO, you need to create a strategy to find your customer. You must know where they are through targeted service marketing. Digital marketing encompasses a multitude of platforms beyond paid search. Digital ads are available on many social media platforms, including Facebook and Instagram, and will effectively drive service business to your dealership.
Not only should you be advertising on social media, but you should also be engaged and interactive on social media. Your followers are looking for valuable content to like and follow, so this must be your priority with social media. Once you provide such content and have an attentive audience, you can announce your next promotion or big sales event.
You Must Be Able to Keep the Customer
If you cover all the above goals, you should have a good customer base with which to work. While it's imperative to continue attracting new customers, you must also keep customers through digital strategies.
Retaining customers depends primarily on the customer experience. The customer must have a smooth, transparent service if you want to keep them coming back. Many different digital tools can help service department leaders meet this goal. Tools you can implement right away are automated emails and texts or even a service customer app that integrates both email and texts notifications.
These tools allow a customer to track their service history, view service pricing, and easily make future service appointments from the convenience of their smartphone or computer. Many of the apps allow for video and photo uploads of their vehicle's issues.
Digital tools create convenience, but they, more importantly, create transparency which in turn earns trust. Trust and transparency are the keys to ongoing customer relationships.