A dealership service department plays a primary role in the overall success of a dealership. Therefore, the service manager and the marketing team must ensure their marketing strategies are effective. These strategies must be in line with their retention goals as well as attracting new customers.
Conquest Marketing Definition
Conquest marketing is a business strategy companies use to target customers who are not currently doing business with them. Ideally, these are customers who have NEVER done business with the dealership. The automotive industry also refers to it as prospecting.
Prospecting is all about attracting new VINs, but there must be a strategic and well-executed plan for conquest marketing and conquest sales to be effective.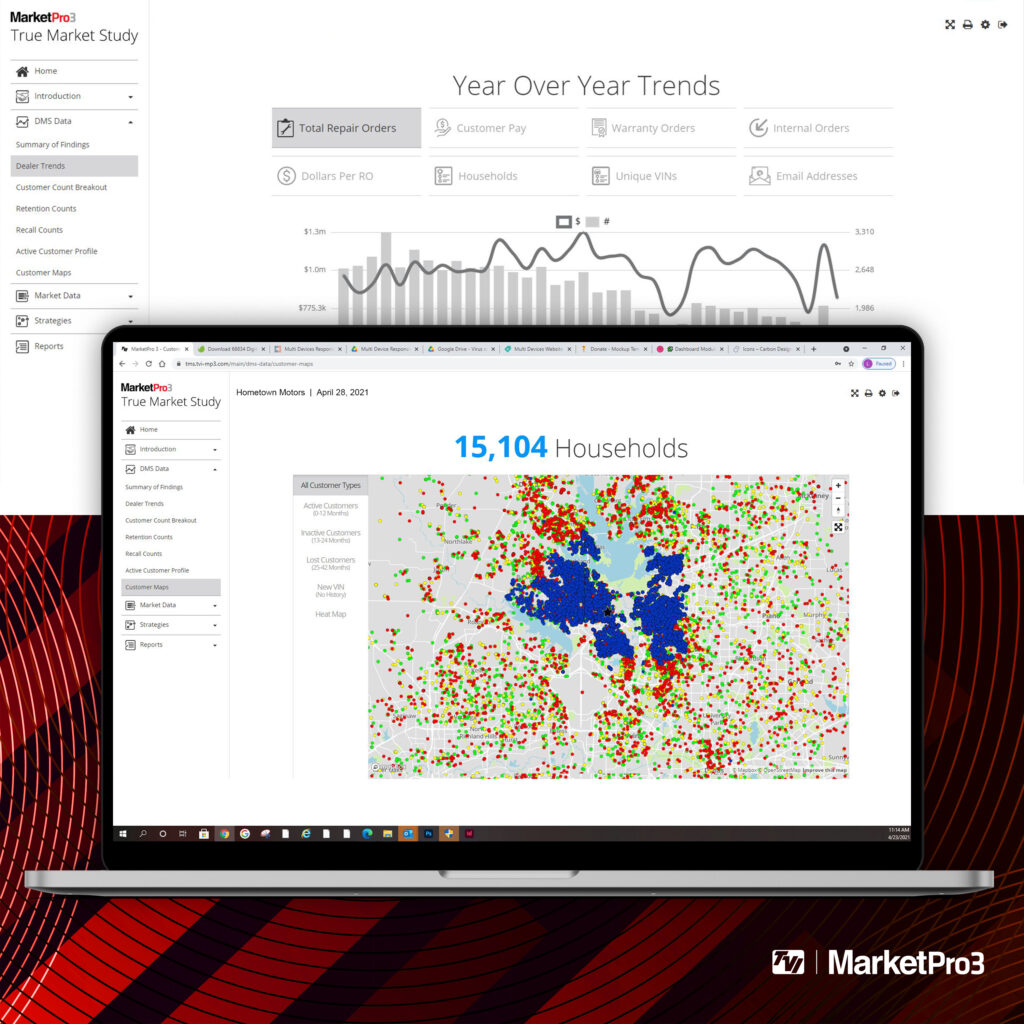 Conquest marketing implementation
There are several methods a dealership can use for conquest marketing, but one starts within the dealer system. Leveraging the Dealer Management System (DMS) data allows a marketing team to identify who from their customer base is active. They can also see the periods in which a customer has been inactive.
Combining this with profiles can be great for targeting similar customers with conquest advertising. Again these are customers who have not done business in a region or assigned area for that dealership. Within TVI MarketPro3, we refer to this as the True Market.
Earning service customers through conquest marketing
When we asked customers why they have not done business with dealerships, there are typically two common answers. First, they had a bad experience with the dealership in the past. Secondly, there was a perception that the pricing was much higher than what the independent automotive service centers provide. A dealership needs a strategy that overcomes these two objections.
Price transparency and customer reach are the first places a dealer should start. Typically a dealer would create a pricing or discounting strategy. However, it also needs to make sure it contacts the customer with the right message.
Marketers achieve this by segmenting customers, whether it be diesel owners, hybrid owners, or synthetics versus conventional vehicles. Creating multiple marketing campaign levels with discounting is a strong strategy to attract new customers for dealerships. The message may be delivered to these customers through digital marketing, direct mail, or other platforms.
How does this apply to the service manager?
Service managers should view conquest marketing as a growth strategy. Attract new customers who live in the dealership market yet do not frequent the business. These customers are more than likely going to the local independent shops or maybe even an adjacent competitive dealership. Conquest marketing is a plan to attract these customers and show them the benefits and quality service their dealership can provide.
They must also determine customer value and how they will attract and retain customers for future visits. A customer's value is not only in the first service provided. The lifetime value of a customer is based on positive visits to the dealer's service department. Ultimately, this increases car sales as well and improves the bottom line for the entire dealership.