You dabbled in Facebook, you've mailed out special offers to a few zip codes, and you may have even struggled to come up with the right words for an email you'd like to send to your customers. Even if you are savvy with these marketing tools, you are busy running a car dealership or at least a department within the dealership. You have a million other challenges to meet, so why not entrust your marketing to a team that markets for a living?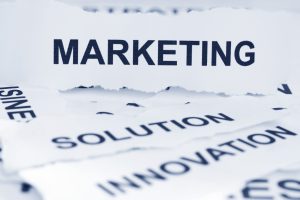 Why not an agency that can do it all?
Marketing agencies are abundant, so it can be overwhelming to discern the marketing company that best fits your needs within the automotive industry. However, once you find the right marketing partner, you'll wish you had made this move sooner. How do you find the right marketing solutions?
The automotive business has a unique voice and specific needs. Full-service agencies are potentially the jack of all marketing trades. However, they may not capture the true essence of the automotive industry.
Entrust your business to an automotive marketing service provider
Automotive-specific marketing agencies understand the industry, and companies like TVI MarketPro3 have team members who have a vast amount of experience as automotive leaders. This deep understanding of the business and its customers makes these niche marketing companies highly attractive to dealerships.
Automotive marketing strategies are based on two different areas of the dealerships and mostly two main customer types. Dealers want to reach car buyers and car service customers.
A full-service marketing company may not fully understand this. They may put efforts into the obvious car sales and completely underestimate the value of each service customer.
Understanding Customer Types
You must have a team of marketers that understands and appreciates both departments and their prospective customer types. The team should also reach customer subtypes such as new car customers, used car customers, and lease customers.
In the service department, there is also the current, lost, and conquest customer. Marketers should define and target these customers within all marketing efforts. Regardless if an agency utilizes digital marketing and social media or direct mail and other print marketing, reaching the right customer at the right time and with the right message is imperative to increase a dealer's customer base.
The right research to find the right customers
Ensure the agency you select does an adequate amount of industry research. The research should leverage the data extracted from dealer management systems as well as external customer data sources.
Look for customers in the market for a new vehicle or who are due for a car service. Who purchased a vehicle at your dealership and didn't return for service? These are the customers a good marketing team will find and engage.
Business leaders often have a hard time letting go and entrusting their business to an outside company. But the right company will save them stress and time, and hopefully, give them a great return on investment.