Automotive Marketing Solutions Dealers Should Consider
Automotive marketing solutions bombard the automotive industry challenging dealers to determine which of these many options is most effective.
Dealerships can opt to handle all marketing in-house by hiring an individual marketer or a team of marketers. They may also utilize online marketing tools or employ a marketing company and outsource these tasks.
Dealers also have two distinct sectors to promote: sales and parts and service. Each of these departments needs customized and independent marketing strategies that also meet the overall mission of the dealer.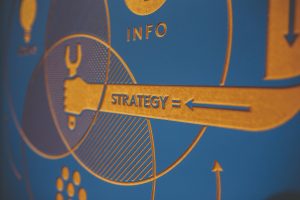 Tried and True Marketing
Traditional marketing has proven to be successful over the decades, and many of these platforms continue to be strong tools in today's high-tech world.
Direct mail is still a popular and effective method of getting the word out. Service departments find this to be particularly true as it can extend offers to customers who need its services year-round.
When executed properly, Direct mail is a targeted method that produces a positive ROI, but dealers must ensure their ads land in the right mailboxes rather than sending them out to their entire area.
Sales departments benefit from casting a wide net for direct mail as people are willing to drive a distance to get the car of their dreams at the best price. Contrary to car buyers, people want convenience close to home or work for car repairs and maintenance. Dealers may be wasting money on their service department's print advertisement and postage when mailing to an entire area or region.
By collecting customer and vehicle data, a dealership can pinpoint exactly who will receive offers and when to send them. This ensures each mailpiece gets to customers who are the most likely to visit that dealership.
Technology at its Finest
Digital marketing can be just as targeted, but it must go beyond a social media post and a friendly monthly email. Dealers need these types of outreach, but they should enhance them with a thorough digital marketing plan.
A dealer should create an annual master plan for all digital marketing. It should reflect email and social media frequency, intervals, and content. Marketers can insert additional emails to keep the interaction timely and relevant, but this master plan ensures a dealer has consistent digital marketing throughout the year.
Social media and email marketing are not only about asking the customer for their patronage. It's instead about engagement and interaction with the customers. It's about providing compelling content and then extending enticing offers. You must be consistent if you're seeking brand recognition and are looking to grow your following.
Marketing Marathon
All segments of the automotive industry are running the marketing marathon. But dealers can attract the right customers if they have great strategies and a great marketing team making all the right moves.
Go to TVI MarketPro3 for more automotive marketing tips and information.