Automotive PPC Advertising for Your Marketing Arsenal
Does your dealership's website appear on page one of a car buyer's Google search results? If your answer to that question is yes, congratulations! 
Now, think about your service drive for a minute. Does your dealership show up on search engines when someone searches for oil changes near me or car repair near me? You might be shaking your head no.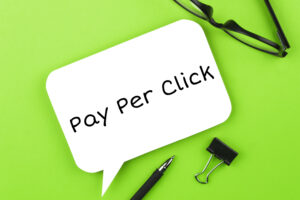 You are not alone. Many dealerships get lost in the sea of search engine results as they are not participating in paid search activities or are struggling with competition from other dealerships and independents.
Paid search campaigns bridge the gap in your digital marketing strategies, providing the right message at the right time to the right consumer. Pay-per-click or PPC ads are an ideal strategy to ensure your dealership owns as much real estate as possible on the first search engine results page (SERP), but you want to be sure you understand PPC and have a solid plan before jumping in.
Why paid search campaigns?
Paid search campaigns offer qualified leads. We are only generating leads off of terms specifically designed for the dealerships' benefit. There is a branding aspect, but that is a secondary benefit. Our main objective is to target a specific set of keywords that will convert customers and get them to a dealership's service drive.
We strive to increase click-through rates to car dealers' websites and of course more phone calls for the service drive. But all of this relies on targeted PPC campaigns with enticing ad copy.
These days, most people are going to do online research.
76% of new and used vehicle shoppers run a search before buying. Automotive consumers overwhelmingly turn to search engines to find dealerships and get answers to their questions. (Source: LSA)
Car buyers spend an average of nearly 14 hours online during their search. To appeal to the "always connected" shopper, you must optimize the car-shopping experience across all devices. (Source: Cox Automotive)
Nearly 25% of all automotive searches are parts, services, and maintenance related. (Google 2017)
It's all about getting in front of customers as often as possible when they make a qualified search. There is an aspect of owning the first page and pushing your competition down that page. At the most fundamental structure, paid search is designed to generate leads for dealerships, be it front end or fixed ops and it is a component of the complete strategy.
Paid search for automotive parts and services has extremely measurable results, especially for what we are doing. It's about fishing where the fish are first.
Paid search versus organic search
Paid Search campaigns allow a business to participate in an auction, per se, to serve their ad when someone does a qualified search. Organic search listings are the free results that appear based on a web page's relevancy to a specific search query. For a dealership's fixed operations department, the more space they can take up on that search results pages the better. Push competitors down in the search results and increase their chances of generating an ad click.
Paid search and organic search are two completely different things. In organic search, we are not paying for clicks the way we are with paid search, and organic search is a very long-term effort in the sense that you cannot impact organic search results overnight. Organic search results come from quality content and search engine optimization of your website.
Conclusion
All dealerships should consider utilizing PPC advertising as a valuable marketing channel not only for sales but specifically for fixed ops as well. It will complement and extend your branding and increase customer retention. And it has measurable results to help get the best ROI from your marketing efforts.
Learn how TVI MarketPro3's Paid Search program can help you meet your fixed ops goals.