A car dealership should be working to attract two different customer types; sales customers and service customers. In doing so, it should take a well-balanced approach to the customer research, messaging, and platforms used. And the dealership marketing team must address the unique challenges on its hands if it wants to drive traffic for both sales and service.
Challenges dealerships face when creating a marketing strategy for sales and service.
There are a lot of factors that sales and service departments take into consideration when assessing which automotive marketing strategies to implement.
For sales, inventory in both new and pre-owned impacts the promotions offered as well as the urgency to move cars off the lot. The time of the month is also a factor taken into consideration. This will affect the messaging of both print ads and social media campaigns.
In the service department, the facility capability is one of these areas. In a newer facility, the service manager is looking to grow at all costs and by whatever means. The marketing strategy should accommodate these goals and processes.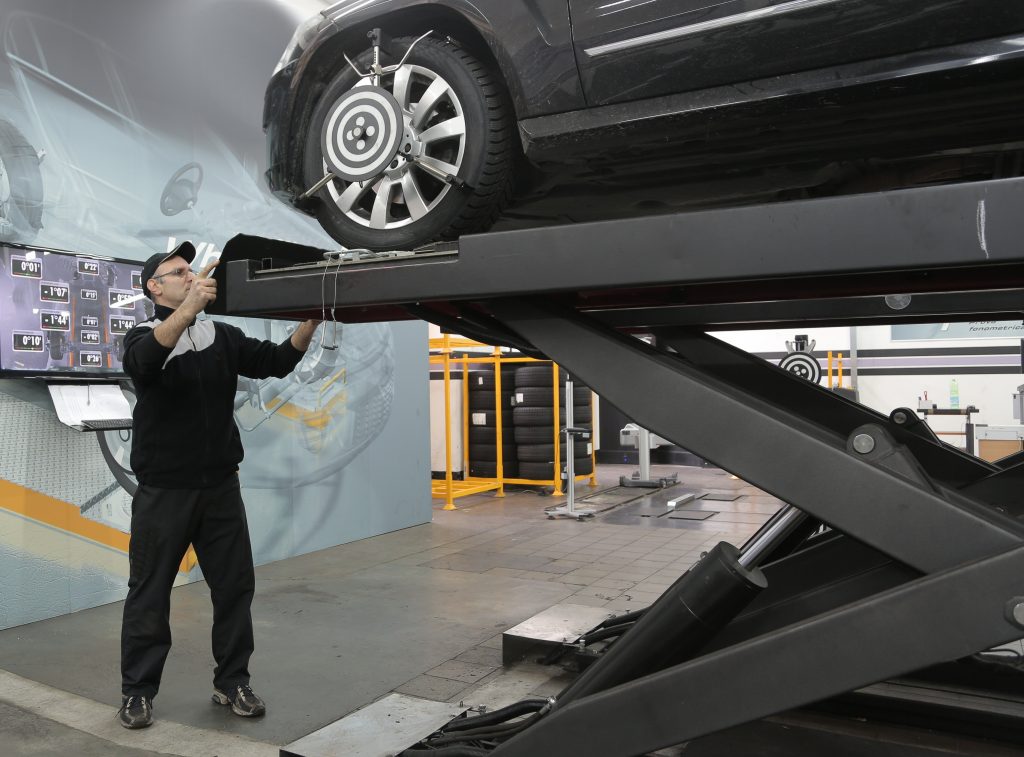 An established dealership's service department might be bursting at the seams with business, but has limited space and ability to grow. This dealership probably should have a more retention-oriented marketing strategy.
When a service department is creating a marketing strategy, it must have synergy with the dealership's goals. And these goals can change from year to year or even within the same year. A dealership needs a marketing vendor or a strategy that can be fluid and change as the dealership's situation changes.
There are other areas to overcome for both sales and service including staffing, turnover, and reputation issues. Communication of these areas should also be part of the marketing strategy.
Effective strategies dealerships should implement
The strategy effectiveness has a lot to do with setting expectations and goals to make sure the strategies match them. Marketing methods for both sales and service should focus on acquisition (AKA conquest) and retention. And dealerships must use multiple channels to market. Some of these channels have not changed in 50-70 years.
There are still dealerships out there that have lots of success in marketing with traditional media buys such as radio or television ads. There's also still a lot of success in print, whether it be local newsletters or newspapers. But direct mail and printed materials should be as targeted as possible.
Emails and social media are very successful tools as well. People are always on their phones checking emails and checking social media. Multiple platforms use pay-per-click (PPC) like social media and search engines. Make efforts to ensure your dealership's online presence is search engine optimized (SEO), so you show up at the top of the first search engine results page (SERP).
Marketing research differences between sales and service
There are many different aspects to marketing efforts that go into vehicle sales versus vehicle service. The way data is mined and used is a lot different for each of these departments. For example, sales departments focus on the customer life cycles to see whether they are in an expiring lease or an equity position.
In many cases, the amount of available data for service customer driving habits does not exist. However, we do know that customers who own older vehicles need oil changes more frequently than those who have newer vehicles.
You also have cars on the road today with big engines and large amounts of oil in them that only need an oil change every year or even 18 months. Regular maintenance intervals vary. Being aware of these factors should drive the way you target, filter, and clean up data in fixed ops versus sales.
Conclusion
While the messaging and discounting should all be consistent from one channel and platform to the next, the way you target customers and clean up data is very different.
Ensuring both these areas are considered when creating your marketing master plan will help dealerships get more sales customers on the lot and more service customers in the service drive.