Balanced Approach: Car Dealership Instagram Marketing
Follow any car dealership on social media, and you will notice a lop-sidedness to their digital marketing strategy. The majority of dealerships are almost all, if not entirely, car sales focused. It is especially true when scrolling through Instagram. Most posts target car buyers rather than potential service customers.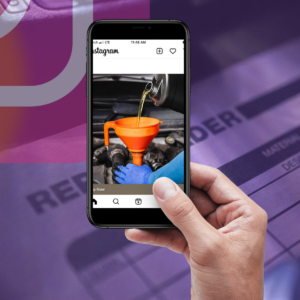 It is understandable how a dealership might keep the shiny objects upfront and center on Instagram. After all, Instagram is primarily a visual platform. The pretty stuff gets the likes and attracts the followers.
But once you have earned these followers, you must consistently remind them of your entire dealership, especially the service drive. After all, customers who do business in your service department regularly are more likely to purchase their next car from your dealership.
When utilizing Instagram, auto dealerships should focus on both the sales and the fixed operations sectors of the dealership. Balance both these departments in your Instagram strategy to ensure you are branding your entire dealership.
Setting up an Instagram Account
If you have not already set up your account, download the Instagram app from the App Store or Google Play Store, or you can use a computer to get started. If you use a computer to set up your account, remember that many Instagram features are only accessible in the app, so you will need to download this either way.
Create a username and password, then complete the dealership's profile information. Since this is a company account, be sure the email is a neutral email that will allow multiple people access. You never know when an employee will depart, so it would be a mistake to have everything under an individual's account.
Auto Dealer's Instagram Profile
Once you set up your account, create a profile. Your profile should reflect your brand, so you are easily recognized, and potential followers can trust that it is your dealership. Your logo should be here, but you must ensure it fits properly. If you do not already have one, have your graphics team create a logo image that is 320 x 320 pixels.
Be sure you thoroughly complete the other profile information. Your bio should be similar to a mission statement. And, it should tell potential customers how they will benefit from following your page.
Remember to cover both your sales and service departments in your bio. Never pass up an opportunity to remind your customer that you both service and sell cars.
Instagram Feed
It is always best to create a plan for Instagram posting. Your feed should include regular postings mixed with photos and videos. Think about the impression you want to make, how often you would like to post, and what days and times you will post.
Hubspot shows the highest engagement to be between 10:00 am and 3:00 pm. And Hootsuite recommends posting to your Instagram feed 2-3 times per week and no more than 1x per day. You may post stories more frequently.
Regardless of the days/time, you choose to post, create a consistent schedule. Once you have created a posting routine, you can tweak the posting schedule to test engagement rates.
Instagram Stories
According to Social Insider, Instagram stories should be a prominent part of a business Instagram strategy. Stories offer many benefits beyond your everyday feed, and they allow you to promote your brand, products, or services as much as you want throughout the day.
Some benefits of Instagram stories are improved brand visibility and lead generation. Stories also offer high engagement that results in instant feedback to improve the interaction with your audience.
You can repurpose your blog content by creating videos of someone highlighting the bullet points from the blog. Or you can put your blog highlights into a graphics slideshow.
Instagram stories allow for real-time marketing and advertisement to a target audience. Remind potential customers that you have a tire sale coming up or a special on an oil change that ends today. This messaging allows your service drive to stay top of mind even if Instagram users pass on the promotion at the moment.
Hash it Out
Hashtags are are the secret to Instagram marketing success. They expand business reach and help grow its audience. However, many people do not know how to use them properly and might even question whether or not they work.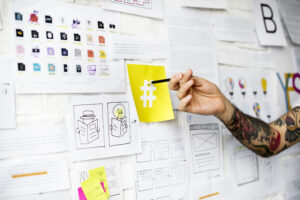 When you use a hashtag, you show up on that hashtag page. So when people search for topics related to a specific hashtag, there is a better chance you will catch their attention. You can use up to 30 hashtags in the comment of your post and three hashtags in video descriptions and stories.
A general rule of thumb is to use 15-20 hashtags per post, but you can do more as long as you use them strategically. You must use relevant hashtags for your particular post or business. For example, if you post about your service drive, you might include #carrepair, #oilchange, or #mechanic. These terms all represent your business, and a user might search for them when looking for automotive services.
Conclusion
The bottom line is your dealership should have a strong presence on Instagram, and it should evenly distribute the spotlight between sales and service. After all, if both customer types matter, then your Instagram and all other social platforms should reflect that.

For more fixed ops marketing tips, visit TVI MarketPro3's Solutions page.