Car Dealership Data Mining for the Service Department
Car dealerships have an overwhelming amount of data at their fingertips. Their dealership management systems (DMS) store data that answers many questions about their vehicle inventory, current deals, customer information, and credit reports.
It's so easy to access, and yet the thought of sifting through it can cause paralysis of the analysis. The sales department uses DMS programs to generate leads and manage car buyer information. But this data is an equally important tool for the service department as well.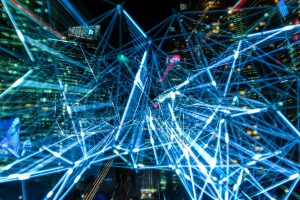 Data Mining Definition
Through some well-planned and executed data mining, a service manager and its marketing team can learn a lot of important information about their customers. SAS.com defines data mining as the process of finding anomalies, patterns, and correlations within large data sets to predict outcomes. Using a broad range of techniques, you can use this information to increase revenues, cut costs, improve customer relationships, reduce risks, and more.
For fixed ops, automotive data tells a different story than that of its sales counterpart. It answers multiple service customer questions if the data miner has a plan for extracting this data.
This plan must address specific service customer questions that include their last visit and engine type. Dealers can also extract customer data from third-party sources such as Change of Address databases.
Data Mining Tools
A dealer may use a variety of data mining tools to merge and scrub this information. SAS Data Mining, Teradata, and R-Programming are just a few of these tools. Some systems are for expert data analysts, but other systems are for those who may not be as technically inclined.
Data Provided Answers
Once a user has the right tools in place for data mining, it's all about asking the right questions:
Who is the target service customer?
What do they drive?
Where do they live?
When was their last service?
What type of service are they currently needing?
An example of the answers you might get once your data has been merged, filtered, and sorted is:
Jane Doe drives a 2007 Toyota Sienna. She moved and is now closer to your dealership.
Action Based on Data
A dealership service department uses this valuable data to send personalized and relevant service offers that bring customers through the door:
In January, the dealership will send Jane Doe an offer for an oil change. The details of the offer should be specific to her Toyota, Sienna's oil change requirements.
Conclusion
By sending the coupon offer a month ahead of time, the dealership has now positioned itself to be top of mind for Jane before she even considers an oil change.
This targeted marketing intercepts customers before they can make their next car service decisions. But it requires a company to have a reliable system for accurate and efficient data mining.
Learn how TVI MarketPro3's unique data mining processes are helping dealers grow their repair orders.