Car dealership marketing strategies need to focus on targeting potential customers. However, dealerships have multiple customer types that range anywhere from car buyers to parts and service customers. Marketing to this range of customers must be specific to customer needs for it to be effective.
Not only must you define and customize your marketing to a specific customer, but you must also customize your marketing according to your platform. This is particularly so when using digital marketing platforms.
The Right Message for the Right Customer
A customer going through the buying process is different than one who needs repair or maintenance. Car dealers need to recognize these differences and ensure they are speaking their customer's language. A customer who is not in the market for a new car still needs service, but they tend to overlook dealerships for their service needs. It's no surprise, however, as dealerships tend to focus more on car sales when marketing.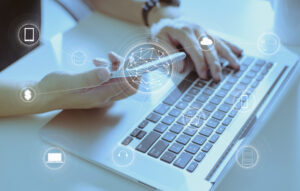 Auto dealerships must have a focused strategy for their service department that is independent of their sales department. And both departments must use multiple platforms to get the message out to these target customers.
Automotive Digital Marketing Strategies
In the automotive industry, both the service and sales departments must utilize the many platforms offered in the digital realm to reach their target audience. There are many platforms to choose from, but you can sort them into four categories: website, online reviews, emails, and social media.
Website Design
Dealership websites must be designed and optimized for both PC and mobile devices. It should be easy to navigate, and the messaging should be clear and concise. Ensure the site is segmented and organized so that the user knows exactly where to go to get answers and learn more about your dealership and its services.
Website Content
The website content is just as important as the design. A beautifully designed website with weak content is like a fancy car with no engine. Ensure your website is full of information your target customer would be seeking. Help them find your site easily by adding enough SEO keywords on every page.
Website SEO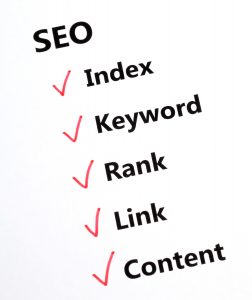 Search engine optimization (SEO) is imperative if you want your dealership to show up on the search results page. It should be optimized for sales, but also for service if the goal is to gain traffic in your service drive. Don't overlook your local SEO. This is how customers find your dealership by location on applications like google maps.
Glowing Reviews
Ensure your online reviews represent you in a positive light. Reviews are huge for the automotive industry, as customers are very wary of incompetence and fraud. Word of mouth is very influential, and online reviews are the digital word of mouth. 
Increase your positive reviews by asking a satisfied customer to leave a quick review. Make it easy for them by dropping the link in an email or even a text if you have a texting system. A happy customer is generally delighted to leave a review when it's only a click away.
Email Essentials
Add email to your marketing "to-do" list. Send emails consistently, and ensure the subject line and call to action lead the customer to open the email and click through to your website. The customer becomes more familiar and thereby more comfortable with your dealership through well-written and designed emails.
Provide a variety of emails that include welcome messages, value offers, and promotions. Changing the emails up will increase the likelihood they will be opened and maybe even enjoyed by your customers. If you send the same type of email over and over again, you are telling the customer it's okay to send your emails straight to the trash.
Welcome Emails
Welcome emails are just that; you're taking a minute to welcome a customer to your facility and thank them for allowing you to serve them. Go easy on the graphics on this one, so it feels as close to a handwritten letter as possible. It should make the customer feel like the sales or service manager took the time to reach out personally.
Value Emails
Value emails provide information the customer needs and will find valuable. Maintenance schedules that show what services to plan and budget for are gold for a service customer. Reminders to schedule that next service will also keep the customer clicking. For your past sales customers, entice them to open their emails by letting them know what deals you have coming up and any exclusive service events that might benefit them.
Promotional Emails
Yes, the promotional emails are at the bottom of the list for a reason. They are not less important, but it does keep your customer from feeling bombarded by promotions. A customer's inbox is already overwhelmed with these types of emails. To stand out, encourage your customer to open and enjoy your emails before asking them for something.
Social Settings
Social media is a must if you want to stay in front of your target audience. The most popular social media platforms are Facebook, Instagram, and Twitter, so be sure you or a team member is comfortable and competent in using these communication applications.
Conclusion
Auto dealers cannot overlook the marketing capabilities that are right at their fingertips. A thorough marketing plan and schedule for all marketing efforts will help dealers effectively reach the ideal customers.
Click over to TVI MarketPro3 for more marketing tips and information.