Charging Ahead: Equipping Technicians for an EV Adventure
As the automotive industry accelerates towards a future defined by electric vehicles (EVs), the road ahead is not just paved with innovation, but also opportunity. In this electrifying era of transportation, preparing for change is not merely a choice—it's a necessity. Today's landscape demands that we arm both the next generation of mechanical students and the more seasoned technicians with the knowledge and skills to navigate the intricate realm of EV maintenance and repair. From the halls of mechanic schools to the service bays of established dealerships, automotive leaders should equip their technicians to become the front runners of the EV explosion.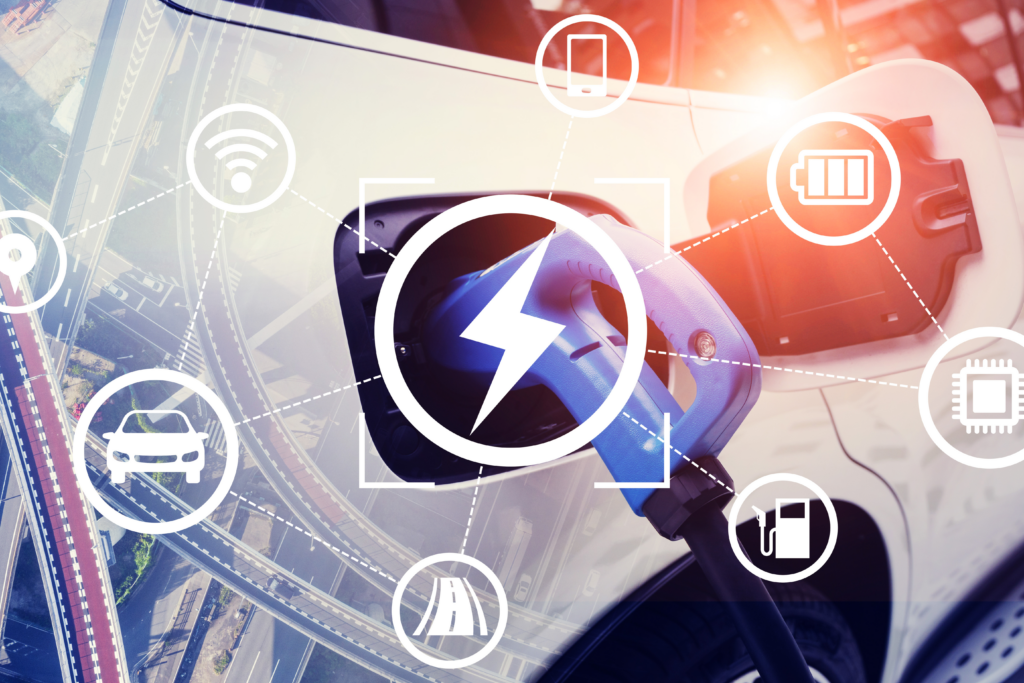 Preparing Future Techs
A 2022 Newsweek article highlights a Texas college as the first in the nation to offer an electric vehicle automotive technician certification program. This emphasizes the move to prepare budding technicians for the automotive landscape of the future. Since then, a multitude of schools and manufacturers have created similar programs.
EV technology programs are still in their developmental state across the US, but as a Midtronics article reveals, "they aren't standardized as of yet." These schools' general training covers "the basics of electric vehicle technology and how it differs from traditional internal combustion engine vehicles." Technician students will learn how to diagnose, repair, and maintain electric vehicles, including their battery management systems, charging infrastructure, and vehicle control systems.
Most dealerships are in desperate need of technicians, and therefore, might hire students that do not yet have EV certifications. While it's not a bad idea to snatch up these valuable employees while they're available, it would behoove dealerships to offer and/or require EV certification through their own manufacturer (or a local school) as part of a hiring agreement.
Level Up Your Pros
Working a full-time job (especially with dealership hours) can make the idea of further education unappealing to technicians already in the workforce. Dealerships should do everything possible to accommodate technicians in achieving this goal. After all, the more EV education a technician has, the more valuable they become to the dealership.
It's imperative to get these professionals on board for the coming shift to EVs and help them see the value in adapting to the EV landscape. You can start by addressing the knowledge gap and dispelling misconceptions about EV maintenance. For example, some may believe that repairing an EV is more difficult than a gas-powered vehicle. A Vehicle Service Pros article highlights that "electric vehicles are no more difficult to repair than their gas-powered counterparts because EVs have fewer moving parts."
That being said, there is a learning curve that can be supported with specialized training programs and workshops for experienced technicians. Such workshops should include:
~ Transferable skills from internal combustion engine (ICE) repair to EV repair
~ In-depth understanding of EV-specific maintenance schedules and components
~ Advanced training in battery health assessment, repair, and replacement
As you prepare your technicians with training, you'll need to ensure they have the necessary diagnostic and repair tools for EV systems. You should also implement a long-term plan for ongoing education to ensure your service department keeps up with evolving EV technology.
Power Up
In the evolving EV landscape, preparing technicians is crucial. Well-trained techs will play a pivotal role as dealership service departments shift to the EV era. Education investment nurtures skilled technicians and elevates satisfaction, reputation, and EV market growth.
See more EV stories and other automotive insights at tvi-mp3.com.