Customer acquisition and customer retention are both measurements of success for all businesses, particularly the automotive industry. Dealerships have two main customer bases: sales customers and service customers. We'll take a look at how a dealership earns and keeps customers and the role each department plays in accomplishing overall retention.
Customer Retention in the Service Department
One of the primary roles of the service department is to keep a customer interacting with the dealership. From the time they purchase a vehicle until it is time for them to buy another car, the customer's experience will determine whether or not they return. Based on those interactions over a two to five-year period, the dealer hopes the customer will return to purchase another vehicle.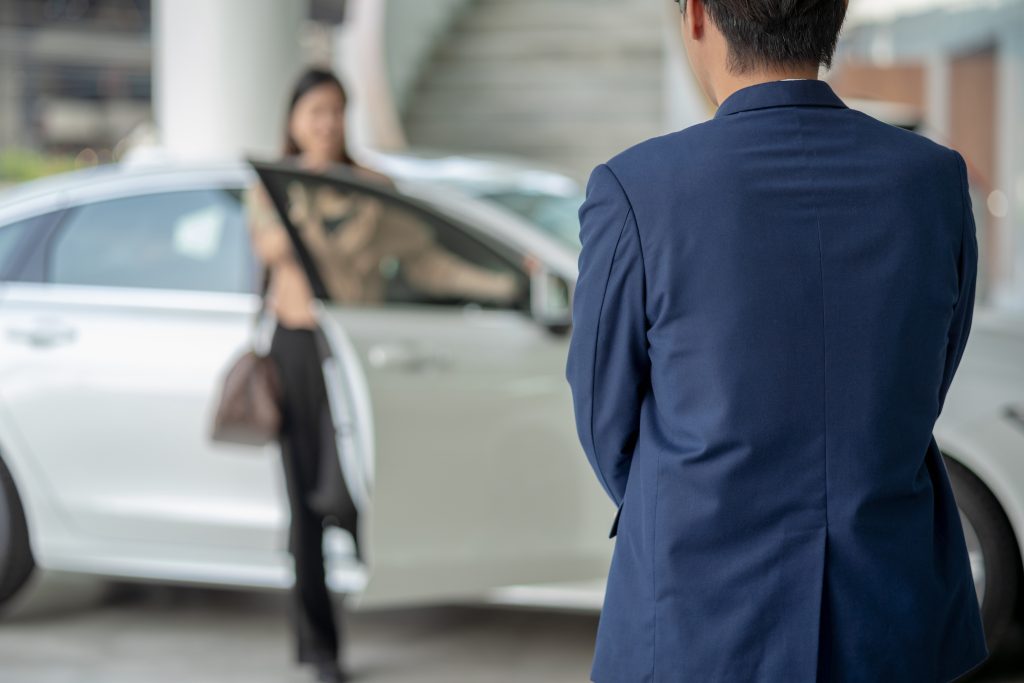 Customer Retention or Customer Acquisition: Which is More Important?
In reality, both retention and acquisition are imperative for a dealer to continue growing a customer base. You have to keep or retain the existing customers you have, but you also have to go out and acquire new customers for your store.
If you have to pick, retention takes priority over acquisition. If you are not retaining your customers over some time, your overall customer base is going to decrease. It will then be a challenge to produce enough revenue to pay the bills. Therefore, retention usually has the edge. However, there needs to be a balance between retention and acquisition for a dealer's overall performance.
Is It Different for the Sales Department?
The existing dealership customer base is the very best prospect file for selling vehicles. Most dealerships have processes to sift through their existing customer base. They reach out to see if these customers are in the market for a new car.
However, the acquisition is also important because the sales department's job is to get new customers into the store. An acquired customer moves into the market and buys a car from you. The processes in place should reflect the service department keeping them happy for the next few years, so the customer returns to purchase another vehicle.
Ensure the Customer Returns
The number one customer retention strategy is for the customer to have an excellent experience from every level. From the greeting on the sales floor to the sales and financing process, the customer experience is the key to getting them back. They must also have a good experience in the service department for a dealership to stay top of mind when they're ready to purchase a new car.
Pricing is not the issue in most cases. It is more about the experience and how easy it is to do business with the dealership. It must take little effort to schedule an appointment and be convenient to get the vehicle in.
The estimation must be transparent, and the wait as short as possible. Customer communication is key throughout the process, as it reduces stress and increases trust.
The number two way to ensure customers return is to have a consistent presence in front of the customers. They get bombarded by marketing from independent repair shops, independent franchise chains, and other dealerships. All of these entities are marketing to the same people.
Brand and customer loyalty today is not like it was 20 years ago. People typically will jump from one make to another, so you must use marketing strategies to keep your dealership's name and available services in front of the customer.
The Automotive Customer Retention Struggle
Most dealerships that struggle with customer retention lack the ease and convenience when getting a vehicle in for service. Kurt Hankey, Director of Maintenance at TVI MarketPro3, says studies show that service taking too long is the number one complaint. It is also what he encounters when he talks to his clients.
Customers are willing to pay more money for an oil change somewhere else because they can do it in 30 minutes, but it takes two hours for the dealership to do it. The number one thing dealers need to be working on is not price, but convenience and ease for the customer to get services done.
Finding Success
Successful dealers have a dedicated quick service department, and manufacturers are now promoting these solutions. When performing quick services, a tech may even uncover other repairs needed. Offering these services is not enough, as you must educate the customer about any recommended services. Social media and online advertising make it easier than ever before to get the word out.
Another reason quick services are vital to a dealer is that vehicles today are much more reliable than ever before. Roughly 60% or more of all of the services performed at a service department are quick service-related. Heavy, complex repairs are becoming a much smaller percentage of the overall work.
The balance between customer acquisition and customer retention should be a primary focus for dealerships, as both are vital to the success of the service department and the dealership as a whole.