Dealership marketing companies: How and if to pick just one
Like all business owners in the United States, auto dealerships seek the most effective and efficient marketing solutions. They can opt to develop in-house marketing or to outsource this enormous task to a marketing company.
The first step is determining the marketing strategies to implement and the specific goals to reach. Following that is choosing a marketing company or determining if you should use one at all.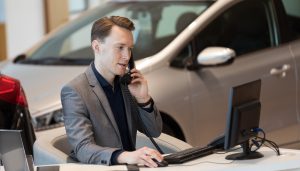 If the decision is made to partner with a marketing agency, you will select the best company to meet the marketing needs o the dealership. There are digital marketing companies, ad agencies, and print marketing companies.
Marketing companies or agencies may serve a variety of different industries or even specific niches within an industry. They may be limited in marketing channels, or they may be a full-service company serving all industries and utilizing multiple marketing platforms.
Agency Specialists
The most significant factor in selecting agency specialists is how their specialty aligns with your dealership marketing needs. You could have an automotive marketing agency specializing in the automotive industry, but their focus is on auto sales – not the service department. A dealership wanting to increase service drive traffic should seek a marketing partner specializing in growing repair orders.
Using only a print marketing company or only a digital marketing agency may limit the channels used to market a dealership. But chances are they are very good at what they do since this is their only focus. Another option is to seek a marketing company using multiple platforms for increasing traffic and dealership awareness.
Let's get digital!
Digital marketing agencies focus on search engine optimization (SEO). SEO gives the dealer a better chance of showing up on a google search. Digital marketing will also help gain a local SEO when customers search for nearby dealers or mechanics. Your dealership will be a top result within this search, ensuring an increase in website traffic.
Another online boost is search engine marketing (SEM). SEO and SEM have a similar ring, but there is one big key difference, and that's money. SEO focuses on organic searches through an optimized website, and SEM gains traffic from both organic and paid searches.
Having an impactful website isn't the only focus for a company that provides digital marketing services. These companies also cover email marketing and social media marketing which are both imperative to keeping your dealership sales and service department in the online spotlight.
Print like a pro
Print marketing has not lost its luster! Many dealers continue to purchase local newspaper and magazine advertisements. Direct mail is also a powerful form of marketing as there's a likelihood that a potential customer will see the offer as they sort through their mail. Even if they don't take you up on that offer, you still have increased brand awareness.
The jack of all marketing trades
Full-service advertising agencies have a lot to offer in both print and digital marketing strategies. They are typically a one-stop shop for all industries. While convenient for a dealership, it isn't always the best course to take.
These companies may have the capabilities to meet your marketing needs. However, they may not be experts in any one industry, especially the automotive industry.
In-house marketing
Some dealerships handle much of their marketing in-house. While this is a possible solution, it is not necessarily ideal. A dealer would need to hire a full-time digital marketer and a graphic designer at the very minimum and then outsource printing and mailing.
In-house marketing may prove to be less effective than hiring a marketing company to handle a dealership's marketing campaigns.
2 Departments 2 Marketing Companies
If you take a close look at a dealership, you will recognize that it's two separate yet complementary businesses under one roof: sales and service. Should these two individual departments be marketed in the same way or even by the same marketing company?
Marketing strategies and goals for sales could look quite different than that of service. It seems possible that two different marketing companies specializing in two separate dealership departments may yield the best return on a dealer's marketing investment.
Go to TVI MarketPro3 for more automotive marketing suggestions and guidance.