Over the past decade, digital marketing has changed how businesses reach their customers. Email marketing has taken center stage and is not going anywhere anytime soon. Car dealerships must utilize this valuable tool effectively and consistently to grow their business.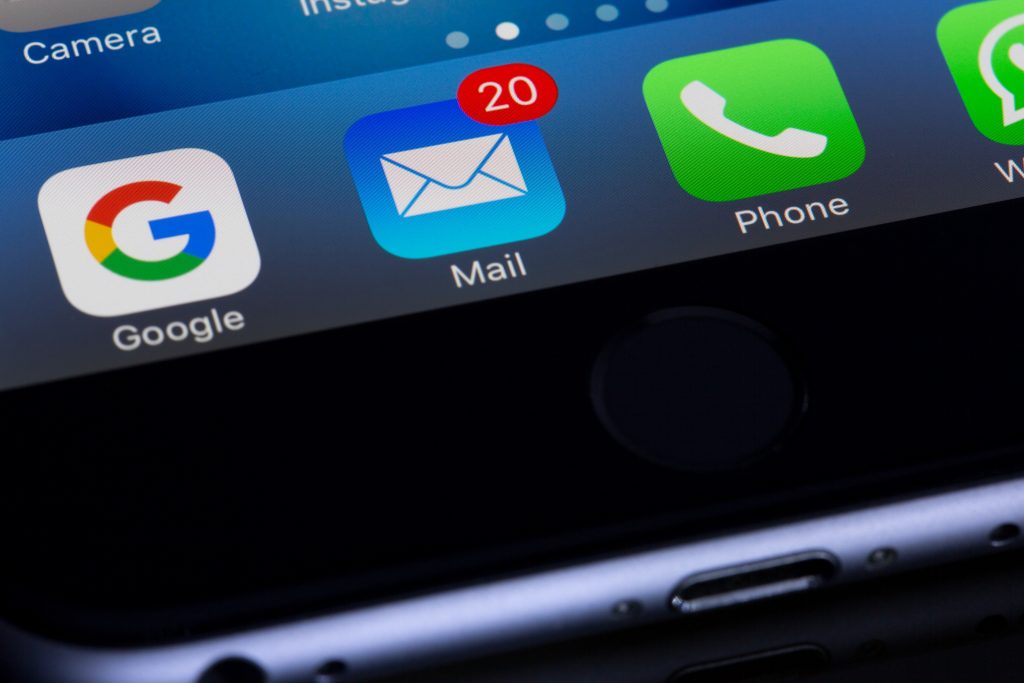 What is email marketing?
Email marketing is the process of sending an email to communicate a message and call a customer to action. It has become the fastest-growing marketing method in the past decade. Many online email marketing platforms provide contact management and email templates to make email marketing easy to implement.
Constant Contact, Mailchimp, and HubSpot are just a few of the many options to choose from regarding online email marketing software. Be sure you know what features you are looking for when deciding which email management system is best for your business.
 Types of Email Marketing Campaigns
There are multitudes of email campaigns a business can implement. Most commonly, email communicates promotions or special offers,but it is imperative to provide your customers with valuable or interesting content outside of promotional material to keep them from unsubscribing.
Dealerships should consider a campaign that educates the customer on maintenance intervals. There is also seasonal maintenance needed in specific climates or regions that customers need to know. These types of emails provide value to your audience and will encourage them to open future emails.
A dealer service department can also create campaigns to introduce their contacts to their highly trained technicians developing familiarity and building trust.
Using a wide variety of emails that do not always ask for something keeps the customer engaged with your brand and keeps your business top-of-mind when your customer requires the services you offer.
 Dealership email marketing in practice
Writing impactful emails starts with considering who is receiving the email. Segmenting email addresses into specific and defined lists ensures your message will hit the right target. You can have active customer lists, inactive customer lists, and lists for lost customers. The message you send to one list should differ from the message you send to another.
A good email marketing plan will focus on frequency. An auto dealer service department could send between one to two promotional emails per month. We must realize that the service department functions differently from sales, and its marketing should reflect that.
Car service is not necessarily needed two to three times per month. But you are sending emails this often to ensure your name stays in front of all potential customer bases. You are also growing positive customer relationships through email communications. However, when and how often to send emails is a calculated process. You do not want to overwhelm your consumer.
You only want to send one email per day. Ideally, two or three emails per month are sufficient, but this will sometimes change depending on the dealer's specific needs.
Plan well ahead to schedule messages or offers throughout the month, or even create a quarterly, biannual, or annual schedule for some of your campaigns. This plan will also cover what content to include in each email.
 Email structure
While email marketing is cost-effective, you must utilize your email real estate wisely. Plan and make sure you have a clear and concise message. There is a fine line between putting too much or too little information within an email.
When a customer receives an email with too much info, it often intimidates and feels more like work. However, too little information can leave them frustrated with lots of questions.
Getting people to open an email is half the battle. The subject line will have a significant impact on your email open rate. Be sure the subject encourages your recipients to click on the email.
Once the email is open, remember that you only have a few seconds to get the point across.
Short, clear sentences with a conversational tone make it easier for the reader to follow. And be sure to include a call to action that encourages high click-through rates. The layout of your email must be easily viewable on a PC as well as any mobile device. Preview the email in both these modes before sending it.
 Meeting goals for automotive email marketing
Email marketing keeps your name in front of your customers. Your brand and messaging become familiar as your audience receives consistent, high-quality emails over time.
Go to TVI MarketPro3 for more automotive marketing resources.