Car dealerships have a multitude of choices when it comes to selecting the right marketing company. You must know what you're looking for before you start interviewing for the company that best fits your dealership's marketing needs.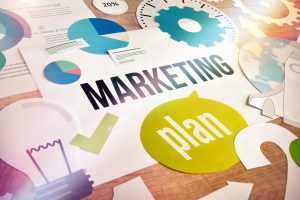 Before you shop
The first step is to define your dealership's marketing challenges. Then determine the marketing solutions that fit your budget. No two dealers are alike, so specifying your goals before reaching out to marketing companies will help you get through the weeds a lot faster.
Are you a destination dealership located off the beaten path? You likely want to convince your target customers that your dealer is worth the long drive. Perhaps you have a newly established dealership just getting off the ground. Your focus will be on acquiring new customers in the area.
Are you a long-standing established dealer with a full-service drive? Your outreach will be very different in this case. Defining your needs is key to communicating with a marketing team, so they can best serve you.
Understanding the industry
The automotive industry has unique challenges apart from other industries. The marketing company you bring on board must be knowledgeable about these intricacies. They also need to be aware of the different nature between the sales and the service departments. Marketing these two departments with the same broad brush typically fails to attract business to the service department.
Choosing the method and platform
Marketing agencies also vary when it comes to the tools and platforms they use to market. Print-focused marketing agencies design and print mailers, magazines, or newspapers. Some companies will send these out to a wide area, and others will hone in on specific targets.
Digital marketing companies focus on web services and design and search engine optimization (SEO). They also email offers and promote them across some or all social media platforms. Again, some will cover a large and unspecified audience while others target defined customers.
A full-service marketing company is just that. They serve all industries and use a wide array of tools and platforms. While this is convenient, a dealer should ask questions about the company structure. For example, who oversees each strategy or platform?
Learn what systems and marketing strategies the company has to ensure nothing slips through the marketing cracks. Look at each area of the company for its successes as well as the company's success overall.
Conclusion
Dealerships spend a great deal of money on marketing, so it's imperative they get a positive return on their investment. Regardless of what type of company you partner with, you must review the company's track record. Ask to see results from specific campaigns, testimonials from past clients, and references to call. These actions will give you peace of mind that the company will represent your dealership as though it were their own.