We've all seen the ads that pop up when we're scrolling through Facebook. It's like it's reading our minds. Maybe you were browsing a website's product catalog, and you flip over to Facebook to see a similar ad. While it may not be reading our minds, it is reading our searches and our behavior.
Facebook pages for auto dealers already serve an important marketing purpose. Vehicles feed the majority of the content on a dealers' page. Automotive inventory ads and vehicle detail pages capture their audience's attention.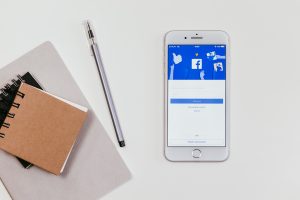 But Facebook Dynamic Ads are important to the automotive industry to get the message to the exact right audience.
What is a Facebook Dynamic Ad?
Facebook dynamic ads are the same as other Facebook Ads in that they use the same creative design such as carousels, static single images, or video. But, dynamic ads also use the Facebook algorithms to feed the ads to people based on their search interests and actions.
This targeted form of advertising is put in front of a specific group of customers; customers identified as leads or potentially interested consumers.
How do Facebook Ads Work?
This model allows you to reach consumers that are already interested in the products or services that you're selling within the Facebook platform.
The Benefits of a Facebook Dynamic Ad
Dynamic ads have several benefits, such as having the ability to send creative content to customers that have shown interest in your products or services but have not previously purchased from you.
These ads are automated, which does not require a lot of time for maintenance. And dynamic ads allow you to retarget your website customers. Most importantly, they help the business to find new shoppers.
Using Dynamic Ads to Market for Car Sales
Using dynamic ads will allow a business to feed ads to people who have shown interest online for the products or services the business provides. The more new people that see your company, the more the sales will increase.
Dynamic ads can be used as limited-time offers since you can set an end date when you publish the ad. That way, it is not still floating around Facebook once the offer has expired. This is especially important with sales.
Best use of Dynamic Ads for the Service Department
The benefits for sales and service are the same, new customers. The creative will be different for the service customer than a sales customer, but the objective remains the same.
Service ads are going to be customized to fit a particular customer segment or vehicle. The offer could be whatever the dealer wants it to be, but traditionally, it's something like an oil change.
Steps to Creating a Facebook Dynamic Ad
First, you would start by understanding the objective. Do you want to increase your traffic or focus on conversions? Then you would work on the creative. Video tends to be the best form for catching the attention of potential buyers.
To run dynamic Facebook ads, you need the Facebook pixel code on the backend of your website. This pixel code should have events and parameters installed.
Facebook needs access to this code to accurately feed the ads to people who have shown interest in your products or services. And it also enables them to track back purchases made from the ads.
Check out TVI MarketPro3 to see how we use Facebook Ads to help dealers grow their RO.