Automotive Service Customer Retention for Dealerships
Importance of Dealership Service Customer Retention
In 2021, dealerships have developed a renewed focus on retention efforts in both the sales and service departments. Manufacturers today have replaced the Customer Satisfaction Index (CSI) surveys with a Key Performance Indicator (KPI) of retention. Retention is now the more utilized measurement of how a dealership is performing. The more customers return to a dealership for repeat business, the greater their lifetime value.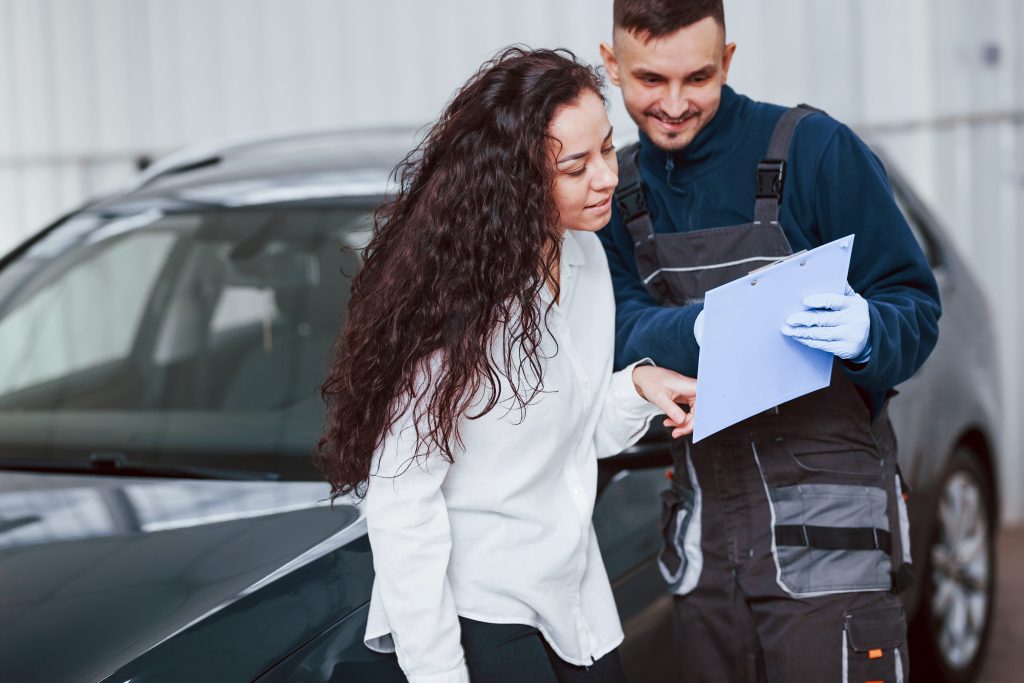 Therefore, a single customer becomes a more profitable venture for a dealership. It is also important to mention that a customer who returns for multiple service visits throughout owning a vehicle is much more likely to purchase their next car from that dealership.
Identifying the Customer
First of all, a dealership must identify its customers before determining which marketing strategies to implement. Active, inactive, and lost are the terminologies or phrases TVI MarketPro3 uses to segment and target a dealership's customers. "Active" is a common term across the industry, and it refers to a customer who frequents a dealership for service over zero to twelve months.
Inactive customers fall into a 13 to 24-month window, focusing primarily on the second year. These customers have not returned to do business with the dealership within these months.
The lost customer segment for TVI MarketPro3 would be those who fall in a twenty-five to a forty-two-month window of inactivity. These are customers who, for multiple reasons, stopped utilizing a dealership's services.
While the terminology differs among manufacturers, marketing vendors, and other consulting companies, you will find a variety of terms used to indicate this period of inactivity. Defining periods of inactivity allows retention strategies to focus on keeping active customers.
How to Measure Customer Retention in the Automotive Industry
Measurement of customer retention is dealership-specific. TVI MarketPro3 uses a straightforward method to quantify retention. The goal is to determine the number of active customers a dealership has and then break them down by visits per year.
Some manufacturers, however, look at pay types or the number of visits. For example, manufacturer A may look at the number of customer pay visits and require two over a 12-month window.
Manufacturer B may look at a sales-to-service retention calculation. From the date of a sale or certified used sale vehicle, how many customers came in within 12 months? How many came in from 13 to 18 months, or how many came in from 19-plus months? There is no right or wrong answer regarding how to calculate retention. But a dealership must have a way to label customers based on activity.
How Dealers Can Use Marketing to Retain Service Customers
Identifying customer activity and action trends is a primary strategy influencing customer retention. When there is a specific period with a significant drop-off in customers, a dealership must strategize accordingly.
The marketing should target those customers with a significant discount or an aggressive offer from a price standpoint. This offer should also be time-sensitive to help attract customers and allow a service team to earn the required number of responses or visits each year.
How a Service Team Can Complement Retention Marketing Efforts
Getting a customer through the door is the first step of customer retention. What a customer experiences after that is key to whether or not they will return. Service teams should complement the marketing efforts and focus on giving the "wow" experience.
Frontline workers, advisers, and greeters at the dealership should all welcome the customer with open arms. Treat them as guests, and show them around the facility. Create an open and transparent line of communication. These efforts make for an outstanding experience, a powerful tool for improving customer loyalty.
Refrain from overselling them for every single service due. By becoming more of an informant and educating them on their vehicle, you are more likely to gain their trust. Therefore, educate the customer on the recommended service and why it is in their best interest rather than making it a sales pitch. A service typically sells itself when a customer understands its purpose.
Conclusion
Customer loyalty is never just dependent on one area of a dealership. Instead, the sales, service and marketing teams can be a powerful force to influence returning customers. Advisors and service advisors can use these retention strategies to encourage repeat visits for years to come.