Vehicle Dealership Management System: A Marketer's Tool
The automotive industry takes in a lot of information for each transaction. Organizing and keeping this data is critical for any car dealership. Dealers rely on the vehicle dealership management system (DMS) to best serve and market to their customers.
A DMS is a cloud-based, single platform that dealers use for inventory management, car sales, customer information, credit reports, and printing paperwork. Dealer management software solutions allow dealers to manage their entire business in real time from a single login platform.
A DMS is the control center for the entire dealership. These systems walk the customer's information from lead generation through the sales process and then on to the service department.
Core applications of a DMS are accounting, payroll, accounts payable, parts inventory, parts invoicing, service merchandising, service invoicing, vehicle management, and F&I. These come standard with most systems.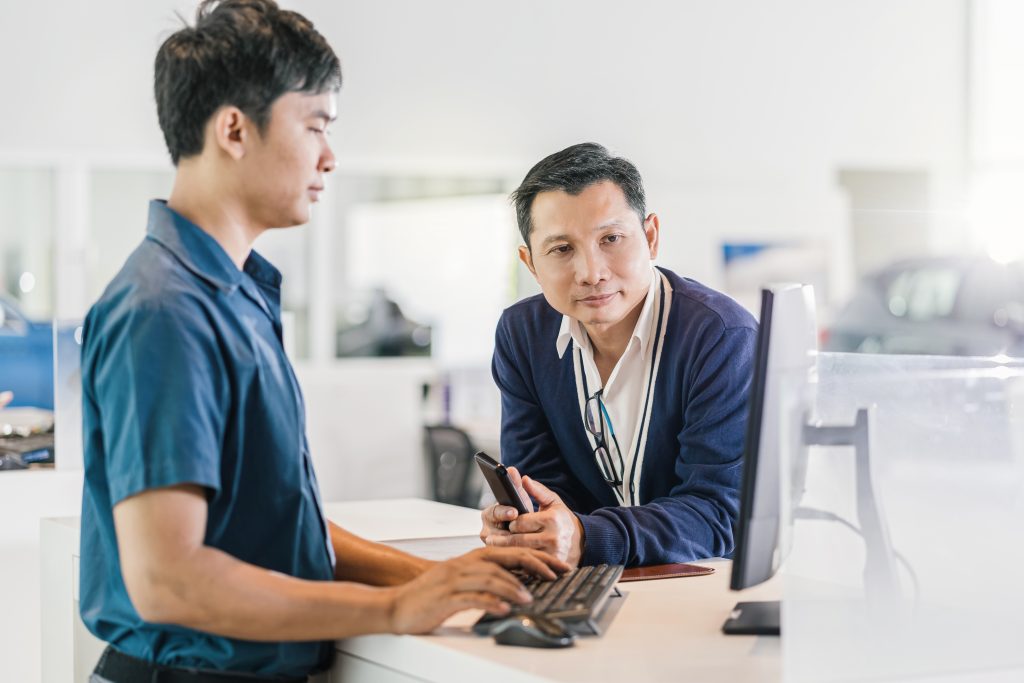 What information do dealers extract from the Dealer Management System (DMS)?
The information found in a DMS reveals every single time a client visited the dealership to spend money. You can filter clients out by the type of service work they ordered, parts they bought, vehicles they purchased, and many other areas. For example, say you wanted to look at repair orders for everybody who spent over a thousand dollars in customer-pay labor. You can extract this data from the DMS.
How can a dealership get the most out of its DMS?
To maximize your DMS capabilities once you have all the necessary tools and add-ons, you must be sure to enter information consistently and accurately. Input is key to a successful DMS as you can only get out of the system what you put into it.
Oversights, like duplicate customer entries, can cause dealers to market to the same customer multiple times. The service advisor will have a hard time determining past repairs if there are data-entry mistakes.
It helps to search the system by customer name, telephone number, and VIN. But telephone numbers change occasionally, and customers often arrive with a new or different vehicle than the one they previously had serviced. Cross-checking data before inputting a new customer will prevent duplicate entries.
Ensuring accurate data entry
On the service drive, there are systems today that scan the VIN. It is one of the most foolproof methods for the service department. But you still need to review all the other information with the customer to be sure they don't have two separate accounts in your system.
A dealer's leadership needs training and accountability to ensure the entire team handles customer input the same way. It should be set up, in writing, as a step-by-step process to follow. Getting everybody into the CRM system and then getting your salespeople to adhere to your follow-up schedule are also important uses of the DMS.
Dealers also use a DMS to track inventory by the number of days a car has been on the lot. Marketers should make decisions specifically accounting for these factors.
DMS use in the Parts Department
The parts department is probably the most cut-and-dry when it comes to DMS use. The parts department uses the computer more than any other department in the dealership.  You may have 250,000 part numbers. Manual processing of parts inventory would be a massive task. A DMS tracks the monthly parts in stock. Using an automated parts system helps determine lost sales within the department.
The parts manager typically works inventory rather than helping at the counter. The parts manager solves problems using the DMS by deciding what they will send back to the factory and what to order.
The service department has core applications for the DMS. These include service merchandising, invoicing, history, and printing a repair order.  Additional applications are technician dispatching, where you electronically dispatch the work. There is a service price guide, where you electronically price the job and accept online payments through the website.
If a dealership service department has a service scheduling system, it knows where a vehicle is at all times. And it also knows the technician and the status of the repair. Knowing this information allows the dealer to keep the customer updated on the repair.
The service price guide can be the most effective tool in DMS. An integrated version allows a service department to upsell for necessary repairs discovered during an order. A service price guide allows the technician to access job pricing. He sends it to the advisor, so the advisor can then sell the job. Pricing can then be consistent from customer A to customer B.
Auto Dealer DMS Software Options
Auto dealerships have an array of web-based DMS solutions from which to choose. Dealertrack and VinSolutions are just a couple. Many of these companies offer a free trial period, so a dealership can test out the system before committing to it. Regardless of which DMS system a dealership chooses, it must have car dealer software of some sort to keep track of overall dealership customers.
Learn more on how TVI MarketPro3 extracts and uses valuable DMS data.