When's the last time you thought about your service department's customer experience? We're not just talking about dropping off and picking up, but the experience from the very beginning. How is the customer repair journey from the very first time your dealership's name popped into the customer's mind? How did they come across you, and what was the entire experience from that point?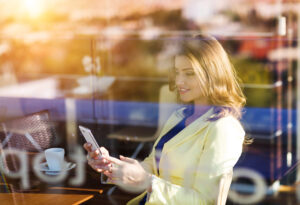 As you envision this, think about the digital tools that played a role in enhancing this experience. Are there enough tools, and if not, what more could you add? Here we explore where and how digital tools can take your customer's car repair journey to the next level.
Let technology take the wheel.
Technology should drive your service solution decisions. There should be digital tools for each leg of the journey, a digital map to guide customers through the processes of the fixed ops department.
The map starts at the acquisition phase and goes all the way through to the customer satisfaction survey. You should complement each leg of the journey with digital tools.
Enhance with email
AWeber's 2020 Small Business Email Marketing Statistics reflects a survey of a thousand small businesses. The report shows that "60% of small businesses say their email marketing strategy is effective or very effective." Effective email should be personal and targeted and should carry the customer throughout the entire repair or service process.
When marketing with email, be sure to create emails that address the readers' objectives and overcome their objections. Strong content will encourage the reader to open future emails as they will find the content valuable. The more often customers open your emails, the more likely they are to schedule an appointment with your dealership.
Email is also a great way to remind customers about their appointments and can also be used to deliver inspection results and costs of recommended services. Email your customer when the service is complete, and of course, follow up with a customer satisfaction survey.
Service drive social media
There are many social media platforms dealerships can utilize to stay engaged with their customers. The key is to figure out which platforms your target audience frequents and set up camp. Learn the language of your preferred social media platforms. Not all social media outlets speak in the same style or format. The more you peruse and engage, the more you'll understand how your audience receives messages from each site.
Utilize all tools available on social media. Paid ads are a great way to target an audience by a specific age, gender, and location. Platforms like Facebook provide great analytics for their ads allowing you to measure the effectiveness of each ad posted.
Woo them with your website
Your website is the face of your business and should be maintained as frequently as the dealership facilities. Websites allow dealerships to boost transparency with their service customers. Keep service pricing up to date on your website and allow customers to determine how competitive your dealership is in the market.
Include a detailed description of each service as well as any warranties included. A customer can use this information to compare apples to apples from your dealer to other dealers and independent shops.
What's the point of a website if it doesn't show up when your target customer searches for "car repair near me"? Use strong search keywords throughout your site to ensure your website shows up in search engine results pages (SERP). Search engine optimization (SEO) requires keyword research and the ability to weave the keywords seamlessly into your website content.
Applicable applications
Spending time on car maintenance or repairs is an unwelcomed challenge for most car owners. Make the process easier by giving them the ability to schedule online through an app. The customer should also have the ability to check in using the same software. Keep the customer informed with automated notifications for confirmed appointments, pending payments, job approvals, and upcoming services.
Moreover, use the same app to communicate with the customer during the service. An inspection could include videos, pictures, and a checklist of recommendations and pricing, all uploaded to the app for the customer's review. Signing off on the work and making the payment digitally should all be integrated. Top off a service customer's experience with a "thank you" message, and request their feedback all through the app.
Some top apps or software used by the car repair industry include Shopmonkey, Auto Repair Cloud, and Tekmetric, to name a few. Find the software that is the best fit for your service department, learn how to use all of its features, and prepare to teach your customers to do the same. It won't take long for your service team and your customer base to get on board once they see how much easier life is with these digital tools.
Conclusion
Increased digital tools will mean increased service business for your dealership. You will see an increase in customer-pay repair orders when utilizing digital tools to enhance the car repair journey. You will also get the added benefit of more time to get more vehicles through your service drive.